GENBAND Products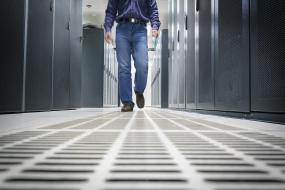 From the Core to the Edge to the Experience, GENBAND's technology seamlessly evolves IP networks to new levels in scalability, security, profitability and efficiency. GENBAND products facilitate multimedia voice, data and video sessions, and "anywhere, any device" services that scale on public and private networks.
The product line includes GENBAND's:
IMS-ready Call Session Controllers
Carrier-class Media Gateways
Market-leading Session Border Controllers (SBCs) and Security solutions
UC and cloud solutions enabled by the GENBAND Application Server platform
C20, C15 and C3 Call Session Controllers
These carrier-class platforms are used by service providers and enterprises to grow revenue, offer new voice and multimedia services, transform or replace costly legacy switching, and converge disparate mobile and fixed networks.
G9, G6, G5 and G2 Media Gateways
The G9 Converged Media Gateway provides protocol, interface, security, signaling and media processing support.
The G6 Universal Gateway provides the intelligent interworking of signaling and media to access trunks.
The G5 Line Access Gateway is custom-designed to enable legacy switch replacement.
The G2 Compact Gateway is custom-designed to enable replacement of TDM switches.
Q10, Q20, Q21 and Q50 SBC Network Solutions
The Q10 is a compact 1U COTS platform for up to 9,600 voice sessions.
The Q20 is a workhorse 2RU COTS platform for up to 19,200 voice sessions.
The Q21 is a high-performance, high-density 2RU COTS platform for up to 70,000 voice sessions.
The Q50 is a powerful voice transcoder and media-processing platform for GENBAND's distributed SBC solution, for up to 200,000 voice sessions.
GENBAND Application Server Platform
The GENBAND Application Server simplifies and enriches the user experience by providing full-featured, IP-based multimedia communications applications for businesses and consumers. More than a traditional Telephony Application Server, it integrates voice, video, instant messaging, presence, mobility, conferencing and collaboration over any network and any device.