F5 Virtualization and Cloud Computing Solutions
In conjunction with third-party software, hardware and service provider solutions, the F5 suite of Application Delivery Networking products gives your customers a new way to understand how, where and when their applications are deployed. Customers maintain corporate control while gaining the flexibility and simplicity they demand.
F5 Synthesis™
F5 Synthesis is an architectural vision designed to address modern significant application development and delivery challenges. F5 Synthesis combines a high-performance services fabric, intelligent services orchestration and simplified business models, enabling organizations to achieve new economies of scale. 
Leaving no application behind, F5 Synthesis delivers vital business benefits amidst high-impact trends and shifts in technology.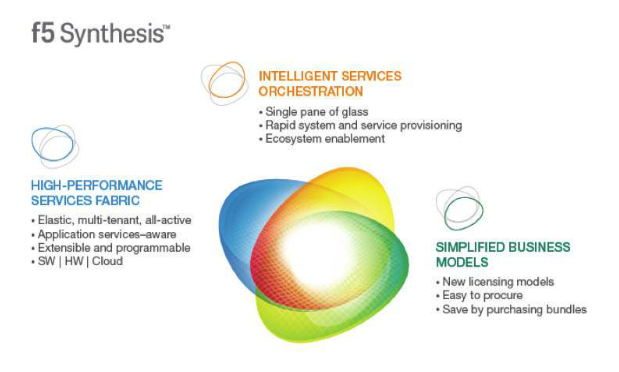 Combine the Power: Advanced Protection with FireEye and F5
Discover how FireEye and F5 deliver scalable advanced threat protection to identify and stop malicious activity targeting enterprise applications. This video demonstrates the F5 BIG-IP and FireEye NX solution, and how the combined solution identifies and stops sophisticated security attacks, whether in the data center or at network perimeter.
Solution Playbook
Digital transformation is reshaping the modern enterprise, with applications representing a new class of assets and an important source of competitive differentiation. The digital economy requires these applications to be delivered with unprecedented speed, scale, and agility; without exposing the organization to business, security and regulatory risks. To help you navigate the varied and complex requirements needed to protect your business, we've created this easy-to-use playbook to provide relevant knowledge, solutions and resources that can help you create a safer, more secure digital transformation journey for your organization. We hope you find it useful. If you have any questions or would like to know how Westcon-Comstor F5 Team can help, please email
Download your playbook below