DataCore Software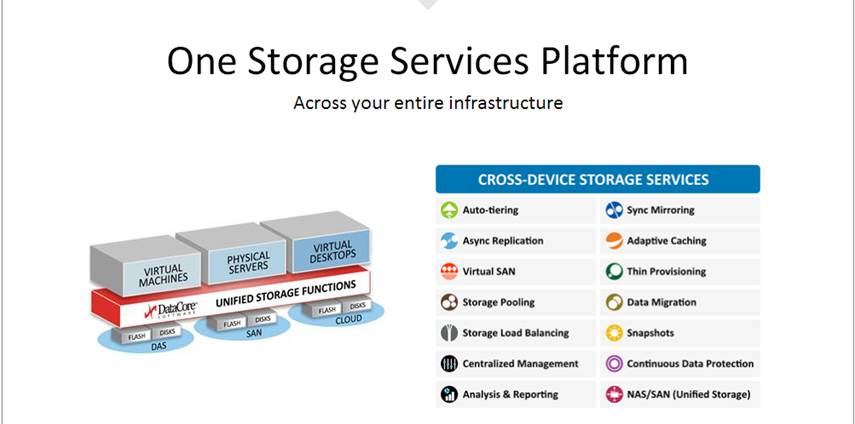 By design SSY V10 is deployed in a HA network providing multipath load balancing and instantaneous failover without  production interruption – ever.
Combine your disparate storage silos into Virtual storage pools and vastly improve your storage use efficiency.
Add new storage to the Virtual pools or remove/repurpose old storage as you need and carry out data migration without production interruption.
Buy the SW once and own forever, no rip and replace.
provision a geographically remote DR node easily with any storage type.
Automatically move data up and down the storage stack based on actual demand.
Put a storage node in the cloud, maybe for DR or just for secondary storage for unstructured data.
Internal Host disk, DAS, iSCSI, FC, SAN, NAS are all supported.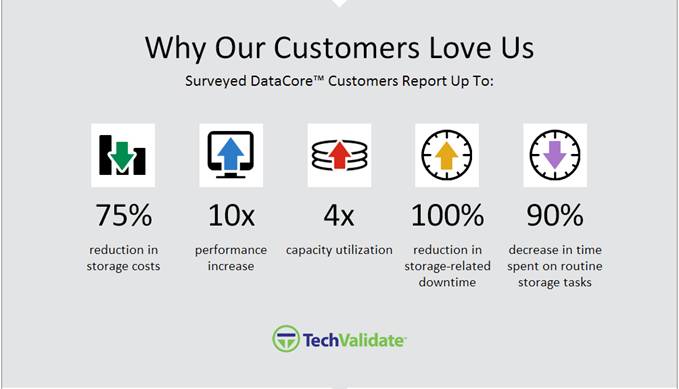 Click here for more information on SANsymphony10
Click here to view customer video testimonials
Click here to view the DataCore video library
Click here to view Webcasts and podcasts
Click here to use the ROI calculator