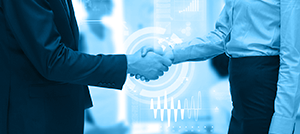 Symantec PartnerNet
Symantec PartnerNet gives all Symantec partners access to highly competitive gross profit margins, regional sales and technical support, and a wide range of marketing and sales enablement tools. As a result, the program drives bottom-line operational efficiencies and compelling top-line sales growth.
Westcon Security's Symantec Evaluation Program
Reduce the sales cycle and increase close rates with our easy-to-use Symantec Evaluation Program. You can explore new customer opportunities, test proof-of-concept designs, re-create specific customer environments, and prove product benefits and features when using Symantec evaluation appliances. 
 
SSL Visibility Appliances for Demo Available without a Deal Registration Number
Symantec has released a number of SSL Visibility Appliances that can process 500MB of encrypted traffic for evaluation without a deal registration number. Please contact your Westcon Account Manager for more information.
 
Westcon Adds More Symantec to Evaluation Pool
Westcon stocks the newest S Series ProxySG, PacketShaper and Content Analysis Systems, as well as the SSL Visibility Appliance, Director, Management Center and more. Contact your Westcon Account Manager for details.
 
Evaluation Program Requirements
Ours is a paperless process. No PO is required!
Westcon provides your end-user customer an evaluation product(s) for 30 days.
Upon completion of the evaluation, product(s) is removed and returned to Westcon.
Westcon partners are responsible for shipping costs to and from a Westcon warehouse.