Cisco Spark Board Wins Prestigious Award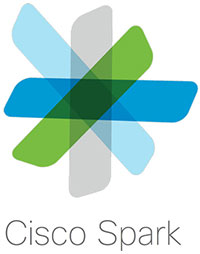 Cisco Spark Board has earned Red Dot's Best of the Best Award for "extraordinary, innovative design." Cisco also won four more Red Dot Awards, for Cisco Spark Room Kit and other tech components from the Cisco Spark family.
The Cisco Spark Board is a simple, all-in-one display that works as an electronic whiteboard, a wireless presentation screen, and a video-conferencing system. Like many great industrial design achievements, it's simple on the surface, with a lot of innovation under the skin. To learn more about Cisco Spark Board, please click below.
For additional information, please contact Patrick Purtell, Comstor Data Center and Collaboration Product Manager, at 303-801-8013 or patrick.purtell@comstor.com.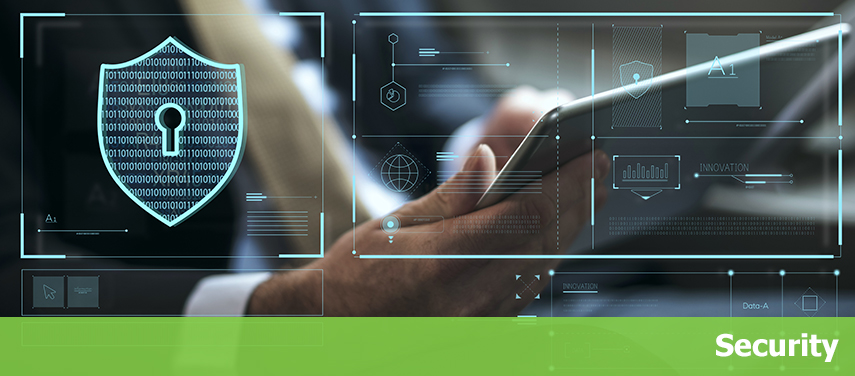 Ransomware Targets Bandwidth, Power and Storage
There are three things every agency and company has that are attractive to cybercriminals – bandwidth, processing power and storage, according to Bryant G. Tow, Managing Partner of CyberRisk Solutions.
"Many of my clients ask, 'What do I have that they would want?' and that is my answer," Tow explained. "Cybercriminals can use your digital assets to do any number of things, which is why they are getting more and more sophisticated in the ransomware market."
In the past, ransomware was focused on storage only, but now it is expanding into a focus on bandwidth and the availability of systems. "Frankly, cybercriminals are just looking to see where they can raise your heartbeat and get you to pay what they want you to pay," he said.
Tow explained that most of us picture a machine that has been compromised in this way: All the files have been encrypted and a little box pops up with a ransomware message. "Then you envision the Southwest Airlines, 'Do you want to get away?' commercials," he said.
In fact, cybercriminals have become much more dangerous. Tow shared that a financial client was "held hostage" for ransomware in a different way.
"This client never wanted to do anything until there was a compelling event, but when they got ransomware for a couple of their databases, it was unique," he said. "The criminals didn't want to hold onto their systems. Rather, they uncovered a Distributed Denial of Service (DDoS) vulnerability in their web presence and were threatening to use it against them."
This company, Tow added, was providing a wide variety of financial and securities market information on numerous popular websites and were, therefore, very prominent. An outage on any of these websites would be absolutely devastating.
"The ransomware was set at $300,000 USD, and the cybercriminals said, 'Oh, by the way, we are going to take one channel down from noon to 1 EST today,'" Tow explained. "The channel went down at noon. At 1:01, it popped back up. This attack wasn't about holding files for ransom. It was about protecting a business reputation."
As cybercriminals become more sophisticated, they are offering ransomware-as-a-service to potential criminal clients who only need to go to the Dark Web and sign up for a service that includes a payment method, distribution and the actual code itself.
"Cybercriminals have set up sophisticated ransomware-as-a-service sites, at which, for 5 percent of your profits, they will put you in the ransomware business," Tow said. "We know of a half dozen or so. When you log in, you pay $50 to access the site (which is applied to your purchase later) and they direct you to a tool with a management dashboard that shows you where all of your ransomware campaigns have been installed, tells you who has paid, provides a management console, etc."
Today, they even offer customer service to help you set up your bitcoin accounts, Tow said. "They have help desks too. This is a billion-dollar industry; they have put thought into end-user experience. Some have gone so far as to offer chat support."
Luckily, though, as Tow pointed out, much like computer viruses, ransomware will fall out of favor because it has very specific properties in how it works and solutions for it are quickly being created.
"Sooner or later, it won't be a $1B industry because as the anti-ransomware solutions are deployed, the business will no longer be as lucrative and the bad guys will say 'What's next?' They have to innovate and evolve," Tow said.
Bad guys follow the exact same models as legitimate businesses, so the issue will become "What's next?" for organizations, too.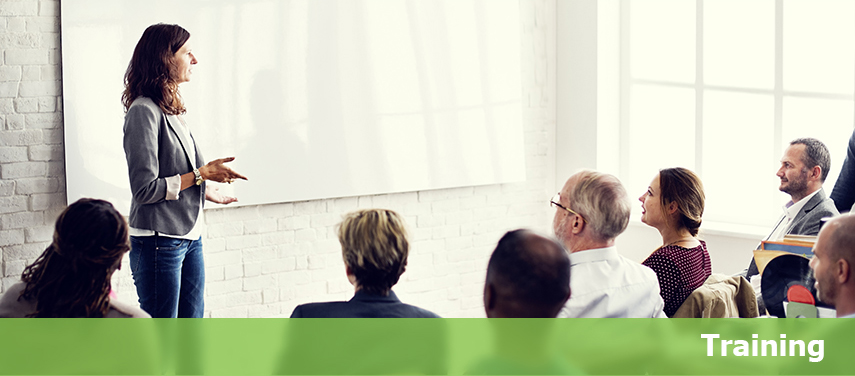 Free Express Security Specialization
Let Comstor Arm You as a Cybersecurity Expert
Cybersecurity is on everyone's mind and rising in priority for businesses of all sizes. That's why Comstor is offering partners FREE specialization training on the first threat-focused next generation firewall – the Cisco ASA 5500-X Series.
The Next-Generation Firewall (NGFW) track is your ticket to learn and be tested on selling, designing and installing Cisco ASA 5500-X Series Next-Generation Firewalls. These firewalls blend enterprise-class, stateful inspection with next-generation firewall capabilities.
 

---

 
 

---

 
Tuesday, May 2 – Wednesday, May 3
 
Engineering Sessions
 
 
10:00 a.m. – 8:00 p.m. Eastern
 
 
Event No.: 948699
 

---

 
 

---

 
Thursday, May 4
 
Sales Session
 
 
10:30 a.m. - 1:30 p.m. Eastern
 
 
Event No.: 948700
To learn more about Express Security Specialization, please contact the Comstor Security Initiative (CSI) team at 303-222-4887 or csi.us@comstor.com.
Comstor Hosting Cisco SMB Boot Camp
Comstor makes it easy for partners to become Select Certified. Now you can simply participate in a two-day boot camp hosted by Comstor, pass the exam that immediately follows – and begin enjoying the advantages of being Select Certified.
Partners must register for the sales and technical sessions. Both sales and technical tracks can be completed by the same person, if necessary.
 

---

 
 

---

 
Wednesday, May 17
 
Sales (AM)
 
 
11:00 a.m. - 5:30 p.m. Eastern
 
 
 
Thursday, May 18
 
Tech (Engineer)
 
 
11:00 a.m. - 5:30 p.m. Eastern
Please click below for details and registration.



For additional information, please contact your Comstor Account Manager or Diana Guthrie, Comstor Training Manager, at 303-222-4762 or diana.guthrie@comstor.com.
Learn About Growth Opportunities with the Cisco Meraki Portfolio
Work with Meraki and crush your number. It's that simple. Join Comstor and Cisco for an informative webinar focused on winning with Meraki.
 

---

 
 

---

 
Wednesday, May 17
 
2:00 - 3:00 p.m. Eastern
 
 
 
Join us and learn about Meraki's:
Differentiated Products: All Meraki gear is cloud-managed with their security appliances, switches, wireless access points, and their MDM solutions are innovative, cost-effective, and highly intuitive for customers.
Extraordinary Lead Gen Tools: Innovative marketing tools and an unmatched customer free trial program make the sale as seamless as possible.
Streamlined Sales Cycle: A bill of materials can be as simple as two SKUs: one for the product and one for the license. All features and support are included.
For more information on this promotion, please contact Reid Scrimgeour, Comstor ENG/Mobility Product Manager, at 303-222-4778 or reid.scrimgeour@comstor.com.


Comstor Tech Revival
Take advantage of Comstor's exclusive Comstor Tech Revival program for Cisco network, mobility and security upgrades worth $5,000 to $100,000.
If your customer has an existing non-Cisco network that is in need of a refresh, you can leverage Tech Revival to replace it with next-gen Cisco technology.
Additional benefits include:
Attractive discounts
More product revenue
Opportunity to attach Services
Simple application and approval process
For additional information, please contact Reid Scrimgeour, Comstor ENG/Mobility Product Manager, at 303-222-4778 or reid.scrimgeour@comstor.com.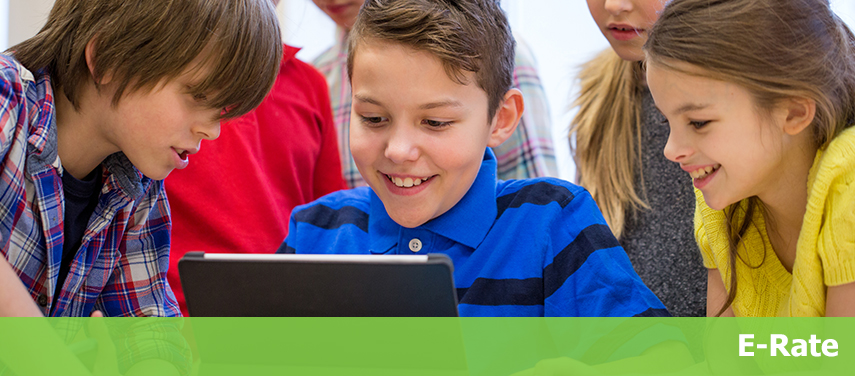 Cisco + E-Rate Brings Digital Learning to Life
By Hillary Hall
Public Funding Advisor, Cisco
Socorro Independent School District in El Paso, TX, had a big challenge. Cisco stood out among the other solutions. Socorro Chief Technology Officer, Hector Reyna said, "Following our testing, we knew Cisco Meraki would be easy to teach to our instructors, and the claims behind the technology lived up to its performance -- both on the power side and the support side."
The district was looking to create an academy focused on specialized student learning, as well as creating a 1:1 learning network for their incoming freshman students. Despite being near the border of Mexico and serving a number of low-income families and at-risk students, they had the focus to provide their students with all the tools possible to set them up for success.
In order for Socorro ISD to deploy devices and computers for their students to have access to updated curriculum, and to turn their focus onto 21st Century Learning (C21), they would have to find budget or alternative funding for a necessary infrastructure upgrade. This would allow Socorro ISD to achieve their goal of having the digital curriculum they desired.
Socorro ISD used E-rate funding and local sources of revenue to help meets its technological needs. They worked to put together a compelling plan to leverage Category Two funding for the needed technologies at each campus.
Cisco's network came with a reputation of reliability, and therefore Reyna and Ben Ross, Network Director, decided to pilot some wireless solutions and quickly found that Cisco was easy to maneuver and competitively priced.
Since its deployment of Cisco Meraki Access Points and Cisco Catalyst Switching, Socorro ISD has experienced large gains in performance -- both technically and academically. One of the main reasons Socorro ISD has experienced such success is due to the vision of district Superintendent José Espinoza.
Espinoza encouraged the district to work closely with Reyna and the IT department, and vigorously campaigned for more funds to be poured into technology. As a result, Socorro ISD students are confident that they get an equal, even superior, global education. Socorro ISD will continue to leverage E-rate to support their digital learning initiatives.