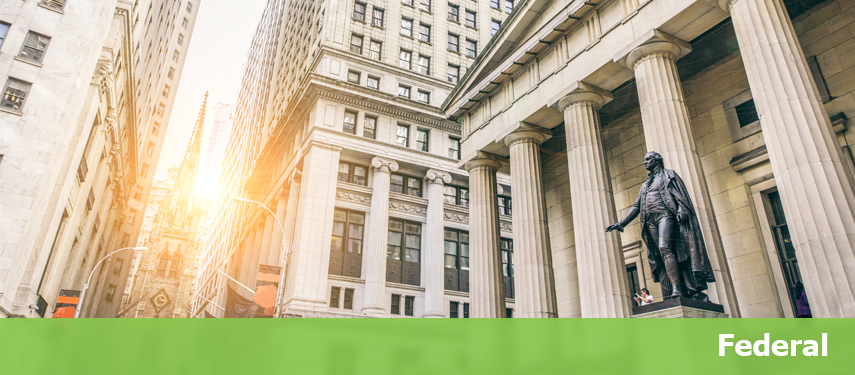 FY'17 Federal IT Spending – The Good, Bad, and Ugly
Although the details of federal IT spending and budget plans have yet to be finalized, a general picture of what the rest of Government Fiscal Year (GFY) 2017 will look like is emerging. There is good news, not so good news, and the promise of a very, very busy fourth quarter.
Let's start with the good news. Congress is likely to pass a real appropriations bill for the Department of Defense (DoD), in addition to a supplemental bill that will fund urgent needs, in late April or early May. This means that your DoD customer will have money to spend at the end of the year and that they will be able to initiate new projects. Priority items, such as cyber, are first in line for the money. Other projects are possible, too, but will have to compete with readiness and weapons system needs. The fourth quarter will be a very busy time for DoD IT business.
In addition to DoD, parts of the Department of Homeland Security (DHS) also look like they could get an appropriation. Customs and Border Patrol and ICE operations that deal with border protection and immigration issues are slated to see real appropriated dollars, perhaps in slightly larger amounts than the current spend rate would indicate. It is important to note that only these DHS functions are in line for an appropriation. The rest of DHS seems destined to operate under a Continuing Resolution (CR) for the rest of year. The silver lining is that the funding rate for DHS programs may not be cut, meaning that your customers who thought they would have a certain amount of money to spend will have it.
In the "not so good" news category: All remaining agencies operating under a CR will likely continue to do so for the rest of the GFY. While the current CR runs out of money at the end of April, a new measure will likely be passed to fund all civilian agencies, except for the VA which got its appropriation at the beginning of the year. A new CR, or possibly a short one, then a long one, will take everyone through September 30. No one is seriously talking about a government shut-down, though CR-funded operations technically mean no new starts for projects requiring appropriated dollars.
Moving down into the "really not very good" news: Most civilian agencies will likely have less money to spend at the end of the GFY than they originally believed. The Trump Administration's Office of Management and Budget has told officials at the remaining civilian agencies to expect less money in their CR than they may have anticipated. While a CR traditionally funds an agency at the previous year's budget level, that may not be the case this year. As a result, your customers in these agencies may have less to spend on all but the most essential projects.
Congress may seek to preserve specific programs, but federal managers have to plan as if they won't have those dollars. As such, some programs in your pipeline may be pushed out to future years.  It is unlikely, though, that projects already underway will be stopped, though delays are possible as managers seek to stay in compliance with the Anti-Deficiency Act and other rules.
More details will be known as we approach the end of April. Like your federal customers, however, contractors should start to plan now for the good, bad, and ugly.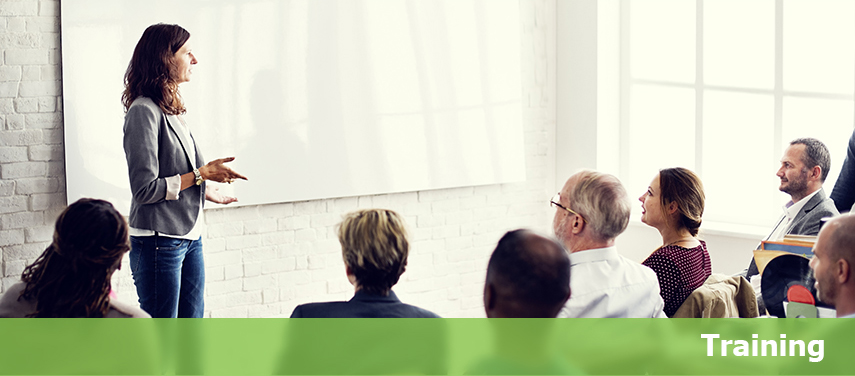 Comstor Hosting Cisco SMB Boot Camp
Comstor makes it easy for partners to become Select Certified. Now you can simply participate in a two-day boot camp hosted by Comstor, pass the exam that immediately follows – and begin enjoying the advantages of being Select Certified.
Partners must register for the sales and technical sessions. Both sales and technical tracks can be completed by the same person, if necessary.
 

---

 
 

---

 
Tuesday, April 4
 
Sales (AM)
 
 
11:00 a.m. - 5:30 p.m. Eastern
 
 
 
Wednesday, April 5
 
Tech (Engineer)
 
 
11:00 a.m. - 5:30 p.m. Eastern
Please click below for details and registration.


For additional information, please contact your Comstor Account Manager or Diana Guthrie, Comstor Training Manager, at 303-222-4762 or diana.guthrie@comstor.com.
Carrier-grade Guest Wi-Fi for Free with Purple
Purple has announced the April 3 launch of Free, a free carrier-grade guest Wi-Fi license that provides improved levels of functionality compared with the solutions customers and prospects are currently paying for through utility Wi-Fi providers.
Purple is a solid end-to-end solution for our Meraki and Cisco access point users as it provides greater and easier accessibility. It is a portal with the analytics to track foot traffic, dwell times, and bounce rates. It also provides marketing tools to target your clientele with email, SMS and splash pages.
Join Comstor for an informative webinar designed to provide details around this exciting new offer. Please choose one of the linked dates below to register.
 

---

 
 

---

 
Tuesday, March 28
 
12:00 p.m. Eastern
 
 
Register
 
 
 
Wednesday, March 29
 
12:00 p.m. Eastern
 
 
Register
For more information on this promotion, please contact Reid Scrimgeour, Comstor ENG/Mobility Product Manager, at 303-222-4778 or reid.scrimgeour@comstor.com.


Get a Leg Up on IoT with Cisco DNA
By 2030, 500 billion devices and objects will be connected to the Internet. It's a whole new ballgame when it comes to the way your customers are doing business today and how they will in the future.
Join Comstor for an informative webinar to learn how you can get out ahead of the IoT curve with Cisco DNA – Digital Network Architecture.
A Cisco DNA infrastructure extends the network to seamlessly include any connected device type. It all starts with DNA – ensuring the right pieces are in place to be able manage the network effectively and efficiently; analyzing and managing the data where it's being generated, and, above all, ensuring a secure environment.
In this webinar, you will learn how you can leverage DNA in IoT to generate new revenue streams and open new verticals while helping your customers enhance productivity, create new business models, and mitigate risk.
The first 20 partners to register for each session, attend and complete the post-event survey will receive a $25 Amazon gift card.
Questions? Please contact the Comstor DNA team at 303-222-4850 or DNA.us@comstor.com.


Comstor Tech Revival
Take advantage of Comstor's exclusive Comstor Tech Revival program for Cisco network, mobility and security upgrades worth $5,000 to $100,000.
If your customer has an existing non-Cisco network that is in need of a refresh, you can leverage Tech Revival to replace it with next-gen Cisco technology.
Additional benefits include:
Attractive discounts
More product revenue
Opportunity to attach Services
Simple application and approval process
For additional information, please contact Reid Scrimgeour, Comstor ENG/Mobility Product Manager, at 303-222-4778 or reid.scrimgeour@comstor.com.