AudioCodes Product Overview - Top 5 Offerings
Scalable Huddle Room Solution – Turn Any Space into a Meeting Space
AudioCodes' Huddle Room solution delivers high-quality audio in a powerful and cost-effective package that is simple to operate and manage. With a highly intuitive user interface, the Huddle Room solution makes setting up a Skype for Business meeting, joining calls and managing participants straightforward, while advanced underlying voice technology ensures that local and remote call participants can benefit from high-definition audio. Complete lifecycle management is provided through full integration with AudioCodes' One Voice Operations Center management platform.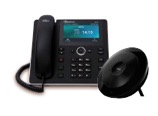 UC-HRS-457 | Huddle Room Size – Small (Up to 6 Participants in Room)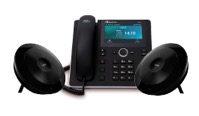 UC-HRS-457D | Huddle Room Size – Medium (Up to 12 Participants in Room)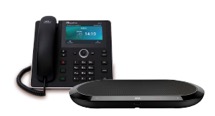 UC-HRS-458 | Huddle Room Size – Large (Up to 15 Participants in Room)
Universal Communications Architecture – Modernize Your Customers' Voice Networks
AudioCodes' Universal Communications Architecture (UCA) solution fills an important role in the digital workplace transformation process, enabling large enterprises with disparate multivendor communications systems to modernize their voice networks efficiently and cost-effectively. UCA achieves this through consolidation of communications silos, connectivity with SIP trunk services and utilization of the corporate IP network to optimize call routing.
UCA employs session border controllers (SBCs), global end-to-end call routing and policy management, and AudioCodes' advanced VoIPerfect voice technology to enable the creation of a universal network that offers high voice quality, without having to replace existing platforms. The result is a future-proof voice infrastructure that is easy to manage, maintains corporate security, and delivers significant capital and operational cost savings.
The 4 Pillars of Large Enterprise Voice Network Modernization
| | | | |
| --- | --- | --- | --- |
| Unify, Centralize and Optimize | Connect and Migrate | Manage and Operate | Secure and Comply |
400HD Series – High-Definition IP Phones
The AudioCodes 400HD series of IP Phones includes a range of easy-to-use, feature-rich products for Service Provider-hosted services, enterprise IP telephony and contact center markets. Based on the same advanced, field-proven underlying technology as its other VoIP products, AudioCodes high-quality IP phones enable systems integrators and end customers to build end-to-end VoIP solutions.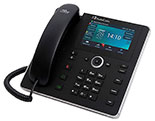 450HD – High-End, Executive IP Phone with Color 5" Touchscreen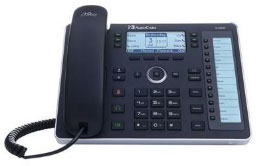 440HD – Advanced, Midrange Enterprise IP Phone with Dedicated Screen for Displaying Contacts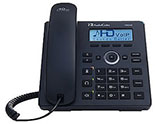 420HD – Cost-Effective, Feature-Rich Enterprise IP Phone for Demanding Enterprises and Contact Centers
AudioCodes All IP Transformation – PSTN Networks to All IP Networks
AudioCodes' solutions for Service Providers consist of a set of hardware and software products designed to enable successful deployment of IP communications services. They allow Service Providers to benefit from uniquely suited solutions that were designed based on a set of key factors to assure quick, reliable and cost-effective deployment. This makes them an ideal choice for Service Providers who are transforming their networks and services to All-IP.

SIP Trunking

Connectivity solutions that enable quick, easy and reliable deployment of SIP Trunking services.




Business Connectivity

Simplifying the migration of business customers to hosted PBX and Unified Communications as a Service (UCaaS).




Service Provider Access & Peering SBC

Facilitating secured connection to businesses and seamless interconnection between carriers' core VoIP infrastructure.




PSTN Migration

Solutions for fixed-line carriers who are transforming their legacy TDM to All-IP.




UCaaS

Enabling easy, gradual and reliable migration from on-premises to cloud UC services.




Network Function Virtualization (NFV)

For migrating to virtualized networks and services.



AudioCodes Routing Manager (ARM) – Call Routing for Complex Networks Services
Through AudioCodes Routing Manager's highly intuitive graphical user interface, system administrators are now able to design and modify their voice network topologies and call routing policies from a single location, resulting in significant time and cost savings. Time-consuming tasks such as adding a new PSTN or SIP trunk interconnection, adding a new branch office, or modifying individual users' calling privileges can be carried out simply and rapidly.
Save time. Accelerate network topology design and modification.
Reduce costs. Simplify voice network operations.
Increase agility. Enable rapid reaction to changing network needs.
Scale easily. Control any number of VoIP network elements.
Increase flexibility. Enforce routing policies based on broad set of criteria.
Leverage multivendor support. Suitable for heterogeneous environments.