AudioCodes Personal Devices and Room Solutions
400HD Series – High-Definition IP Phones
The AudioCodes 400HD series of IP Phones includes a range of easy-to-use, feature-rich products for service provider-hosted services, enterprise IP telephony and contact center markets. Based on the same advanced, field-proven underlying technology as its other VoIP products, AudioCodes high-quality IP phones enable systems integrators and end customers to build end-to-end VoIP solutions.
450HD – High-End, Executive IP Phone with Color 5" Touchscreen

445HD – Advanced, Midrange Enterprise IP Phone with Dedicated Screen for Displaying Contacts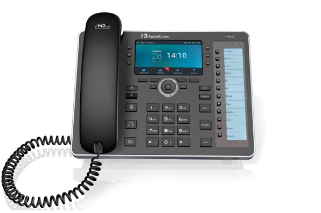 420HD – Cost-Effective, Feature-Rich Enterprise IP Phone for Demanding Enterprises and Contact Centers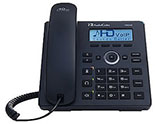 Scalable Huddle Room Solution — Turn Any Space into a Meeting Space
AudioCodes Huddle Room Solution delivers high-quality audio in a powerful and cost-effective package that is simple to operate and manage. With a highly intuitive user interface, the Huddle Room solution makes setting up a Skype for Business meeting, joining calls and managing participants straightforward, while advanced underlying voice technology ensures that local and remote call participants can benefit from high-definition audio. Complete lifecycle management is provided through full integration with AudioCodes One Voice Operations Center management platform.
UC-HRS-457 | Huddle Room Size – Small (Up to 6 Participants in Room)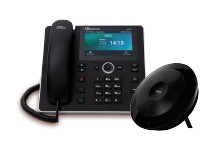 UC-HRS-457D | Huddle Room Size – Medium (Up to 12 Participants in Room)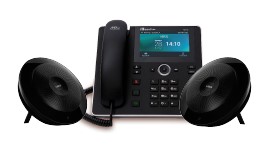 UC-HRS-458 | Huddle Room Size – Large (Up to 15 Participants in Room)