Wake Up! Take the Traps Survey Now and Get $10 in Starbucks on Us!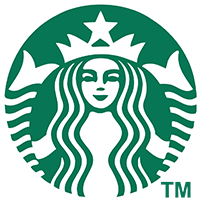 Coffee is on us when you share your thoughts and insights about Palo Alto Networks Traps solution. Give us a couple minutes of your time to answer our short 10-question survey and we'll give you a $10 Starbucks gift card.
Westcon's Pre-Sales and Technical Enablement for Traps Offerings
Traps Proof-of-Concept
Let us help you close the deal by putting this powerful solution in your customers' hands. Our team will deploy Traps in an end-user's environment for a 30-day evaluation, including ESM Server, ESM Console and up to 200 Traps Agents (Win/Mac/Server).
Traps Pitch and Demo Sessions
Perfect for partners and customers new to Palo Alto Networks, this training provides an overview of the Palo Alto Networks Security Platform and includes a live walkthrough of a Next-Generation Firewall Web GUI.
Traps Webinars
Join us for our one-hour webinar trainings highlighting the Palo Alto Networks CSS portfolio. Discover, through demos, how Palo Alto Networks is guarding the security galaxy! Sessions include Traps, AutoFocus and Aperture.
Traps Ultimate Test Drives (UTDs)
Westcon's UTDs deliver a guided, hands-on experience with the Palo Alto Networks Security Platform. Recommended for sales staff and SEs new to Palo Alto Network or Traps.
Traps PSE Endpoint Associate Workshops
Our workshops prepare SEs for the Palo Alto Networks PSE Certification Track. Completion of certain classes also supports Partner Technical Compliance for Palo Alto Networks' NextWave Partner Program.
For any questions about this Traps survey or to schedule a Traps training, please contact your dedicated Palo Alto Networks Inside Business Development Manager or send an email to: paloaltonetworks.us@westcon-na.com.
East | Greg Sherman at GregSh@westcon-na.com or 303-566-7808
Central | Vicki Dehler at VickiD@westcon-na.com or 303-222-4794
West | Sharon McCauley at SharonM@westcon-na.com or 303-566-7823