At Westcon-Comstor, we're committed to fostering a strong sense of belonging, where individuals with diverse backgrounds and experiences can thrive.
This includes embracing new recruits who may not have direct industry experience. Through warm welcomes and ample support, our employees start strong and can quickly start driving Partner Success, regardless of their career journey so far.
Discover how our early journey support empowered three of our newest team members in Houten, the Netherlands, to thrive professionally and personally.
Thanks so much for joining us today! Please introduce yourselves.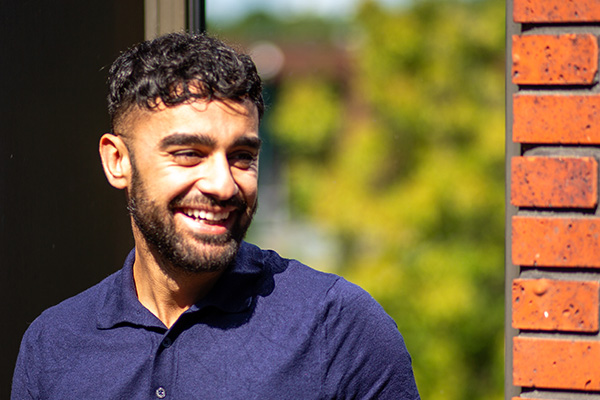 Mustafa Al Sheweily: I'm a Business Development Manager at Westcon-Comstor, having joined 11 months ago in December 2022. I used to work in consumer electronics, with a focus on smartphone technology and wearables. Given that I've only ever worked vendor-side, everything was new for me at Westcon-Comstor.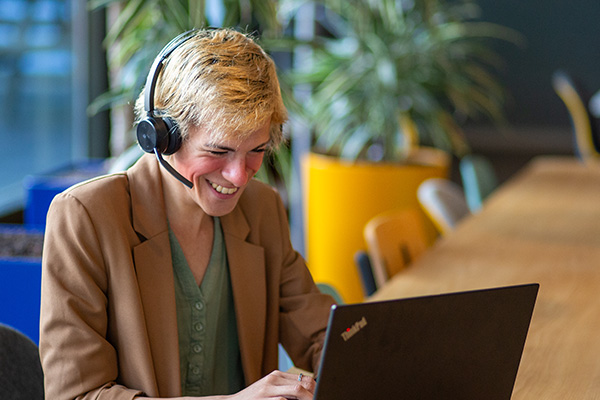 Santino Campagna: My role is Business Creator, and I joined the company six months ago. I'm originally from Uruguay, but I moved to the Netherlands last year to follow my dreams of living abroad. My background is actually in marketing, including work with entrepreneurs, founders, and fashion brands.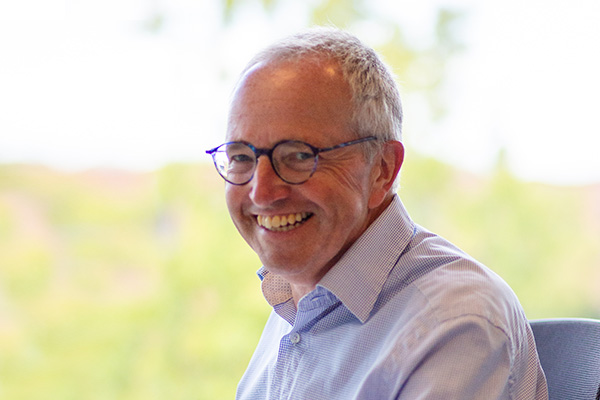 Laus Snel: I'm an Assistant Controller, and I've been at the company for almost a year. Before Westcon-Comstor, I worked in the oil industry, though still in finance. In fact, my career and studies are entirely in finance, just in different areas.
Coming from different roles and industries can be a little daunting! How did you find that transition?
M: It was a little challenging at the start because I'd only worked at vendor level, never distributor level. However, my manager made a great positive impact in helping me get settled in.
He explained how I was now sitting at the other side of the table and gave me time to adapt to a new approach to situations. He also made sure there was no barrier for asking questions, which was really helpful.
S: It's a big change! Given my marketing background, I used to do a lot of design, brainstorming, and branding strategy, and I was always looking for new opportunities. My current role is more about leading and nurturing potential new clients, but that's where my eagerness for new opportunities is useful.
L: I already have experience in terms of the job role, but Westcon-Comstor provides new challenges for me, and that helps me keep the ball rolling. There are still things for me to learn, but that keeps it interesting.
How has working at Westcon-Comstor helped you thrive personally?
M: Yes! For a long time, my wife and I had been planning to have a baby, but one of the things we wanted to do first was see me get settled at a company I could picture myself at for some years. And that happened!
My wife is now pregnant, and we're expecting to have our baby in just a few weeks. So yes, I think settling at Westcon and seeing my stability into the future has helped me make this big step forward.
S: Well, when I arrived in the Netherlands, I hadn't considered learning Dutch. You see, in Uruguay, there are only 3 million people in the capital and they are mostly Uruguayan, so I had never actually had contact with any Dutch in my entire career.
So, for me, being surrounded by this new language was overwhelming. I mentioned it to my manager, who organised for me to take Dutch lessons. Since then, I took my first Dutch language test – and I got an A-plus! I'm so thankful because Westcon-Comstor helped me take that first step.
L: It's a really social and friendly culture, which helps you build personal relationships. For example, our office had a big New Year party, with great music, dinner, and so on. We were able to bring our partners too, so my wife got to get a feeling of our company culture.
What's the best thing about working at Westcon-Comstor?
M: For me, it's the level of responsibility that you get and the feeling that comes with it. Sometimes, management might want you to take on more responsibility because they sense that you need it to grow, develop, and stay enthusiastic for your job – and that's what I like.
Also, there's constant encouragement and opportunities for growth and advancement. I like that because, at 27 years old, I don't want to be in a position where I'm just moving horizontally.
S: I'm really grateful to have a great team of international members. My supervisors are always very supportive and nurturing me with tools, insights, and recommendations. I really appreciate this because commercial roles can sometimes be very challenging.
Westcon-Comstor has every single capacity to provide its employees with the tools to be successful and grow also within the company.
L: My colleagues are really helpful and easy to contact. There are no barriers in reaching people, despite being a very international company. I try to give the same back, by being as helpful as possible and investigating things for others – not only in finance, but here in the office too. We've got a good work atmosphere.
Want to discover more about life at Westcon-Comstor? Head on over to our Careers page