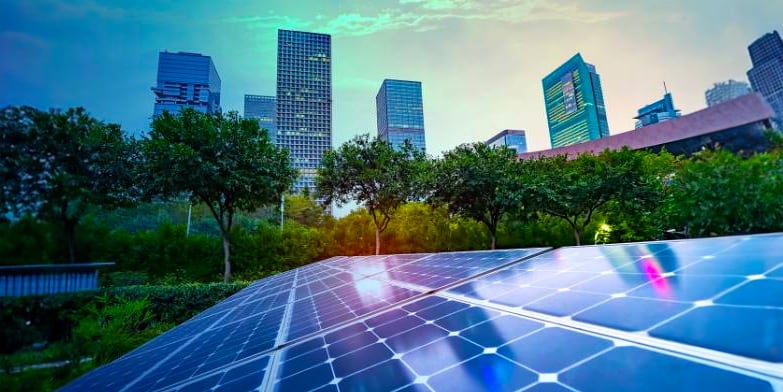 Westcon-Comstor targets 100% renewable electricity consumption globally by 2030
Our new target to power global operations through renewable electricity will complement our existing emission reduction targets
Being a Responsible Business plays a significant role in how we deliver Partner Success. As part of our commitment to sustainability and the planet, we've announced a new, additional target: to have 100% renewable electricity powering our global operations by 2030.
This target complements our existing emissions reduction targets and supports our overarching objective to achieve net-zero* by 2050.

Purchased electricity currently accounts for around 70% of our Scope 1 and 2 emissions; those that we own or control directly or indirectly. We already intend to reduce our Scope 1 and 2 emissions by 50% by 2030, and this new target is designed to help us accelerate our progress.

"Sustainability is a huge priority for our business, and by moving to renewable electricity we are effectively eliminating emissions linked to electricity generation," said Mark McLardie, Head of ESG at Westcon-Comstor. "We had already planned to significantly increase the proportion of electricity derived from renewable sources, but we're pushing this further to hit the 100% mark by 2030 because we want to go above and beyond what's needed to meet our existing emission reduction targets."

We've already taken steps in support of our net-zero 2050 ambition, including establishing our baseline emissions, defining a five-year roadmap toward decarbonisation and joining the Science Based Targets initiative's Business Ambition for 1.5°C campaign, for which we've submitted our targets to for validation.

By setting the 100% renewable electricity target, we're also aligning with the objectives of RE100, the global corporate renewable energy initiative that brings together hundreds of large and ambitious businesses committed to 100% renewable electricity.

*Net-zero is defined as a 90% reduction in Scope 1, 2 and 3 emissions and offsetting residual emissions (<10%) by 2050 from a FY22 base year