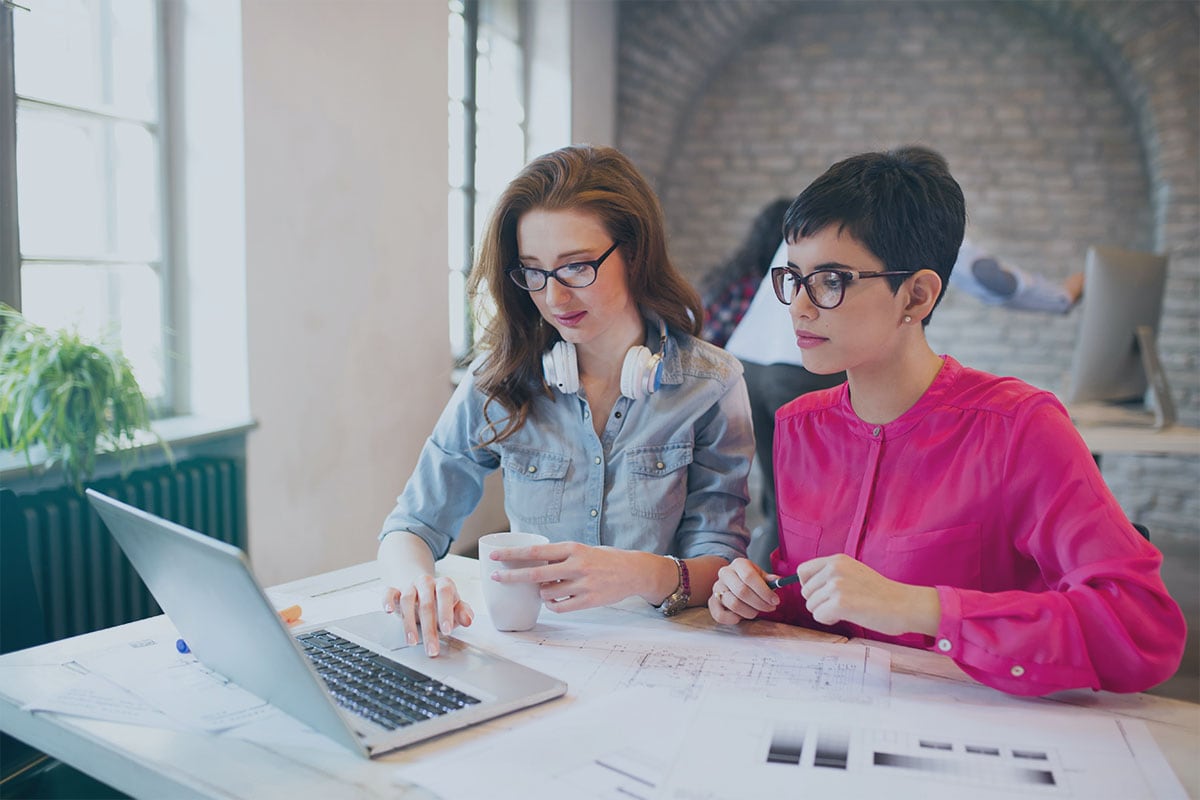 How we're helping 'build the future' through our award-winning apprenticeship programme
Amanda started her career working in inside sales at Dell Computers. She didn't go to university and admits "I wasn't the best at school." She was, however, very lucky to have had a mentor who saw the potential in her and helped her realise she had a lot to offer the business. Her career flourished because of the support and guidance she received in the early stage of her career.
Today, Amanda Walker is our Partner Experience Director and heads up our award-winning apprenticeship programme in the UK. She's passionate and personally invested in our apprentices and hopes to give back to people who find themselves in the same situation as she was.
In light of National Apprenticeship Week in the UK, we had a chat with Amanda to find out about our apprenticeship programme and how we're helping build the future of all the apprentices who enter our doors.
Why is the apprenticeship programme important to you?
I think as you go through your career, you reflect on what opportunities you've had and recognise the people who've supported you. I'm so grateful for the mentorship and learning opportunities I had starting out and hope our programme can do the same for others.
I also find it very rewarding. I take great pleasure in seeing people join our business, not knowing how a corporate organisation works. Seeing them grow and mature through the process is incredibly worthwhile.
What does the apprenticeship journey look like?
Candidates apply for our apprenticeship roles through GK Apprenticeships. They are put through a number of assessments and interview with GK before attending an assessment day with Westcon.
During the assessment days, the candidates are required to do a presentation, participate in team building activities and an interview with Weston management.
The successful candidates are placed in our business in the UK within our cybersecurity or networking and collaboration departments, either aligned to a particular vendor or they're assigned a more general role, for example, working as an Account Manager.
Once placed, they're assigned a buddy and a mentor. The buddy helps them become orientated in their new position and supports them in the office. Their mentor is dedicated to helping them get the practical, on-the-job experience they need.
What is the most important trait you look for in our apprentices?
I believe the most important traits we look for in a candidate is their willingness to learn and appetite to succeed. It's not always about how well they score in the academic assessments.
How many apprentices are permanently employed by the end of the programme?
"85% of our apprentices have gained permanent employment at Westcon-Comstor at the end of their apprenticeship."
The high success rate comes back to the level of training, coaching, and support that our apprentices receive. We give them a structure to help them integrate into the business, and most importantly, we nurture them into their careers and Westcon culture.
Westcon-Comstor's apprenticeship programme has won two industry awards over the years. Why were we awarded?
We have a very inclusive approach to our apprenticeship programme. We welcome people of all ages, education levels and backgrounds. We have a diverse sales team with ages ranging from 18 to 54 and over 50% being women.
"Our apprentices are made to feel welcome by the wider Westcon team from the moment they join, with the more experienced in the team taking them under their wing".
Kickstart your career with an apprenticeship at Westcon-Comstor
Learn new skills, gain international experience, and grow your career. Find out about our available apprentice positions at GK Apprenticeships or visit our careers page to find out more about our company culture.