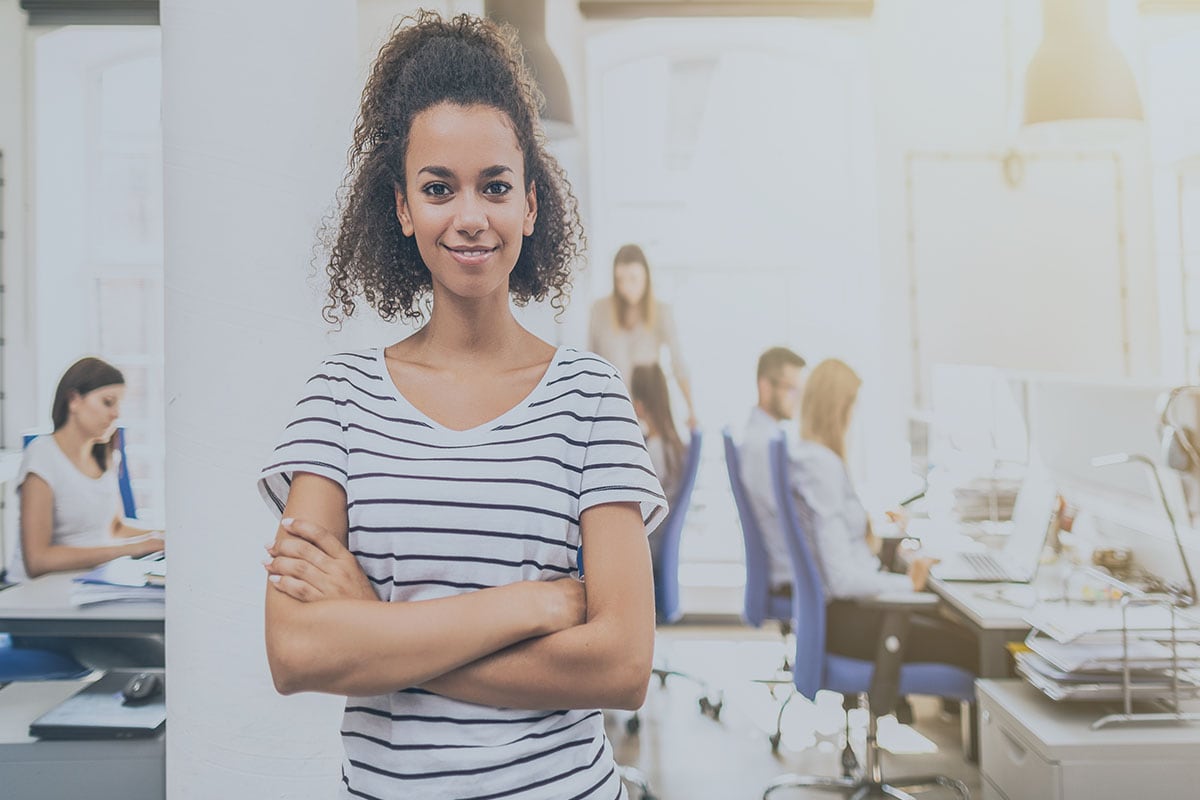 How to kickstart your marketing career with an apprenticeship at Westcon-Comstor
When Shannon applied to our apprenticeship programme, she had no marketing experience, no qualification, and no knowledge of cybersecurity nor the technology distribution industry. Like most people starting their careers, the idea of starting out afresh was daunting.
But she needn't have worried. Shannon's career has already skyrocketed and she's well on her way to becoming a successful, accomplished Vendor Marketer at Westcon-Comstor.
With this week being National Apprenticeship Week, we had a chat with Shannon Flanegan, Vendor Marketing Apprentice at Weston-Comstor, to delve into her experience as an apprentice and how the process has helped build her future towards a successful marketing career.
As a Vendor Marketing Apprentice, what is it you do?
My role as an EMEA vendor marketing apprentice means I sit within a central team co-ordinating marketing activity across Europe, Middle East, and Africa. I'm aligned to Palo Alto Networks, Westcon's largest cybersecurity vendor, and my role involves everything from creating email and social media templates to delivering campaigns, virtual events, and prize incentives. As a marketing apprentice I'm also working towards my L4 Marketing Executive qualification which is recognised by the Chartered Institute of Marketing.
Why did you choose this apprenticeship?
With no marketing experience or qualifications, Westcon provided an opportunity where I could receive both while also gaining exposure to a corporate environment. The size of the company and the potential opportunity within such a huge growth industry were equally persuasive.
"I felt the role was something I would enjoy, adapt well to, and learn a lot from – and my expectations were exceeded on all three."
What have you enjoyed most about your apprenticeship?
A role becomes unenjoyable when it becomes boring – and because Westcon has such a fast-paced environment, every day brings something different. The part I enjoy most is being in a role where I'm constantly using new tools, executing on different activities, and have the freedom to start making my own suggestions of what we can try next. If there is something I haven't had experience of yet but have an interest in learning, I'm provided with the tools, resources, and knowledge to start.
Why do you think this apprenticeship has been good for the start of your career?
I knew almost nothing about marketing, cybersecurity, or technology distribution when I first started.
"I have developed a huge list of transferable skills, knowledge, and experience using marketing tools which build the foundations of any marketing career."
Not only that, but I've joined and been trusted with a role which puts me out of my comfort zone in the best possible way. I've seen my confidence grow as much as my skillset has, and that's just as vital to the start of a career.
What's it like working at Westcon-Comstor?
The team at Westcon want you to be successful as much as you want to be – there's no time where you are without support or someone pushing you to do well.
"It's a hugely respectful and nurturing environment where you're treated as an equal, even by those with decades of experience over you."
Working remotely means the experience has been completely different to what it would have been pre-pandemic, but it's been just as enjoyable.
What advice would you give to other apprentices who are considering joining Westcon-Comstor?
To put it simply – do it. The opportunity at Westcon isn't one to pass up, and the people within the company make it that much better. If you find an opportunity that meets your interest and want to learn and develop through that role in a supportive environment, I don't think there's anywhere better.
Kickstart your career with an apprenticeship at Westcon-Comstor
Learn new skills, gain international experience, and grow your career. Find out about our available apprentice positions at GK Apprenticeships or visit our careers page to learn more about our company culture.