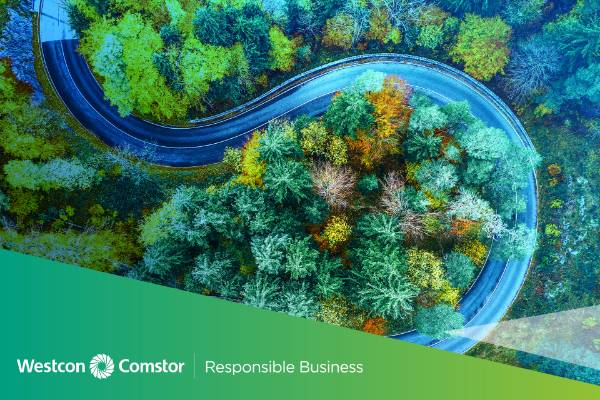 Westcon-Comstor APAC awarded Bronze Sustainability Rating from EcoVadis
We're proud to announce that our APAC division has joined our European operations in achieving a bronze sustainability rating from the world's most trusted provider of business sustainability ratings, EcoVadis.
Our journey to being a 'Responsible Business'
Being a 'Responsible Business' is at the top of our agenda. Responsible Business is business that considers the environment, society at large and the economy. This means not only being driven by profit, but also by a desire to improve the world with ethically sound processes, services and solutions, equal working conditions and opportunities, and a focus on minimising our impact on the planet.
The importance of having a clear focus and strategy on building a Responsible Business can't be stressed enough – Responsible Business is the only business. And it's for this reason that we've started closely measuring and assessing our performance to map a path to better business.
Part of this strategy is how we reduce our carbon footprint and minimise our impact on the planet. A lot of work is already being done to build this foundation and one very recent activity that we have undertaken across APAC is to assess our Environmental, Social Governance (ESG) activities with EcoVadis.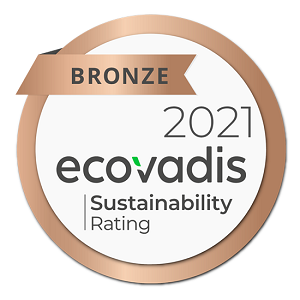 How we achieved a bronze rating
Following our latest assessment in APAC, we've achieved a Bronze rating from EcoVadis, which means we're at the same level as our European business. The EcoVadis assessment covers 4 main areas - Environment, Labour and Human Rights, Ethics and Supply Chain Sustainability.
To score well, you need to be able to show an end-to-end compliance from policies through to actions and finally through to reporting of results across these areas.
A lot of emphasis within the EcoVadis platform is given to continual improvement. As well as highlighting the strengths of our ESG programme, it also provides guidance around improvement areas which helps us develop our Responsible Business strategy and direct focus to where it's most needed.
Why our partners and vendors care
The EcoVadis rating is important because it provides an independent view on Westcon-Comstor's sustainability performance. By making our EcoVadis Scorecard available in the public domain we're helping our partners and vendors better assess their own supply chain from a sustainability standpoint, identify risks and opportunities relating to ESG for their businesses, and make informed decisions from a procurement standpoint.
Our commitment in the coming year and beyond
While we're proud of this achievement, we realise there is still a long way to go to improve our status. We will be completing our assessments on an annual basis across the business and our aim next year is to move up to a silver rating with our internal teams focusing on completing a number of corrective actions over the next 9 months.