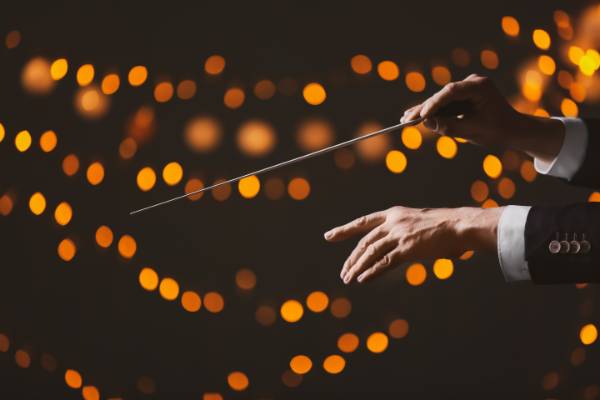 Orchestrating sales motions to create harmony in the channel
It makes sense for go-to-market strategies to be led by customer demands. There should be a rule that when demands change, the sales motion changes too. Surely the IT channel, which exists to take products to market should absolutely be adhering to this rule, but is it? Not completely.
We've recently seen an explosion in demand for subscription-based offerings. This isn't a new trend, but there was a dramatic uptick since the pandemic began. In this new environment has the channel flexed and responded to customer demands? Some partners have. But many have been slow to adapt their sales motions.
How this is impacting the channel
For subscription-based products, the sales motion should reflect what is being sold. The solution is an as-a-service or subscription model. Gartner reports that 80 per cent of vendors are offering them today, a clear response to end-user demands. With software-based rather than hardware-based products, the development cycle is accelerated.
Updates come in fast and frequently, but the cost is reduced. Importantly, the way that customers acquire this technology has mirrored the change in how they consume the technology. Customers want a buying process as fluid and free as the way that they use, upgrade, or change products. To win customers in this ultra-competitive environment, partners need to focus on how they sell, not just what they sell.
A cultural shift is needed
Fundamentally, the question of how to sell a product becomes a cultural one. Sales have always been about relationships, how quickly you can form them, how deeply you understand your customer's needs, and how well you can address them. The face-to-face relationship between buyer and salesperson used to be critical Salespeople were constantly on the road, meeting clients over dinner or drinks as a way to form trusted relationships. Today, customers are doing much of the heavy lifting themselves. They come to the table having done much more research, or to borrow a sales term, engage with sales much further down the funnel than they would have done previously. Partners need to understand this and offer light-touch, digitally enabled sales processes. The digital sales room becomes the 'go-to' in this environment. The entire ecosystem, including the end user, comes together to define the best solution for a business need the end user has.
A new generation entering the workforce has transformed things. Generation Z holds different values and wants and expects very different things when it comes to working. They are the most socially conscious, digitally native generation yet - and have been a real driver for this change. As they continue to enter the workforce and move up the ranks into more senior, leadership roles – we should expect these behaviours and values to become even more prominent.
The role of distributors
So, where do distributors fit into the new channel? Well, distributors have always held an interesting position. As an intermediary presence working with partners, vendors, and end users, distributors have a unique vantage point. They can see what end users want and whether this aligns with what vendors and partners have to offer. Like the conductor of an orchestra making sure that everyone stays in perfect harmony with each other.
What the channel community needs to understand is that sales motions are driven by end-user demand. Not just what they want to buy, but how they want to buy it. Partners and vendors need to understand what these demands are and align their portfolios and sales processes to them, otherwise, they will miss out. End users increasingly want light touch, digital-first processes. This change can be orchestrated by a strong relationship with a distributor which utilises their vantage point in the market. Creating perfect harmony.
This article was originally published in Channel Info.