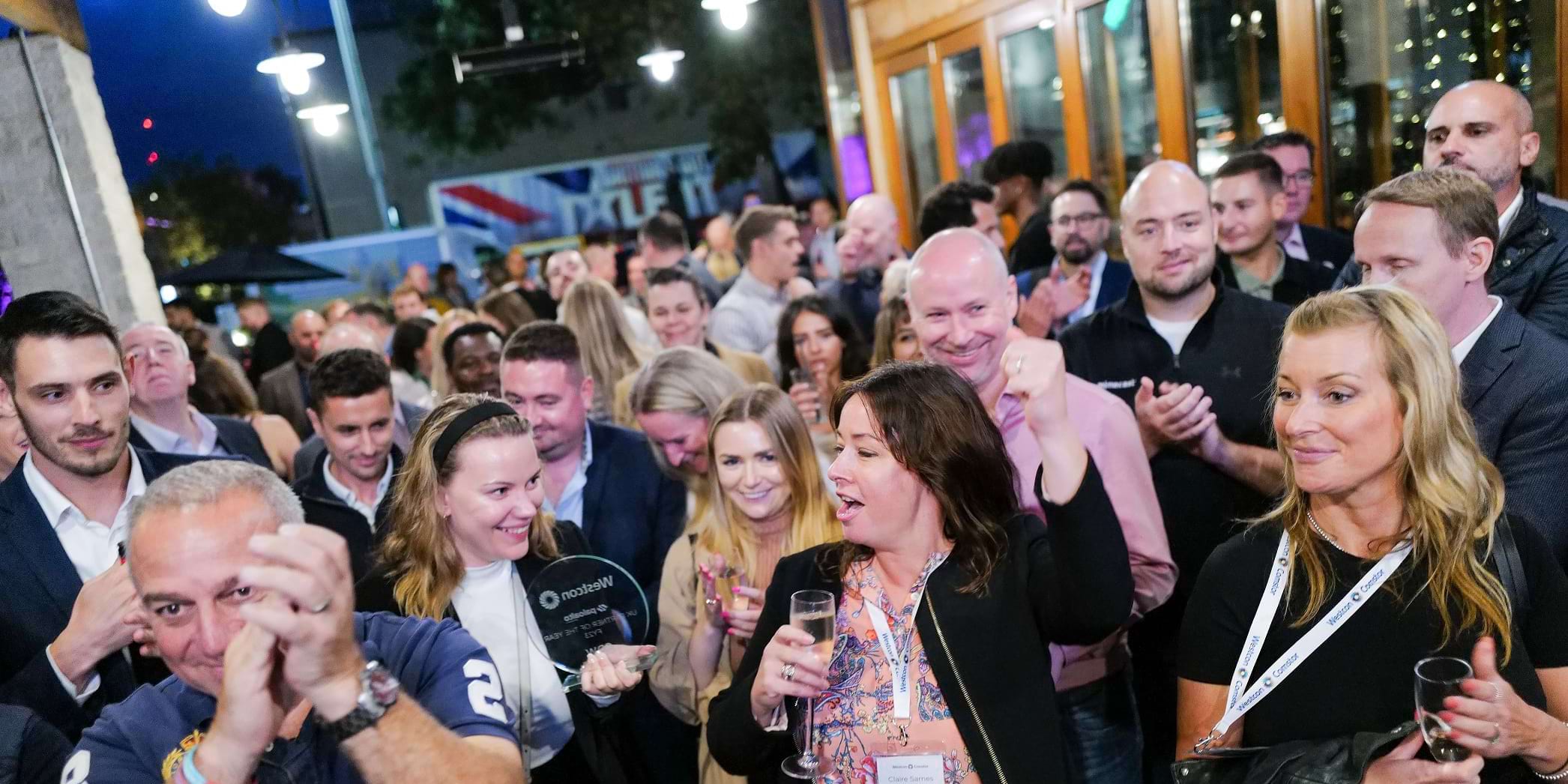 Westcon UK&I cheers to partner success at the 2023 Partner Awards evening
Westcon-Comstor celebrated another standout year with its reseller partners during a special awards evening hosted at The Green Room in London in September.
A splendid evening was had on the outdoor terrace just off the Southbank of the River Thames. The venue was full to bursting, with over one hundred happy partners and Westcon staff raising a glass to outstanding achievements all around.
UK&I Managing Director John Nolan presented resellers with awards for exceptional achievements, recognising significant achievements by partners for continued year-on-year growth, engagement, and investment in technical knowledge in FY23.
We thank all our partners for their support and engagement throughout FY23 and look forward to celebrating in a year's time for FY24. 
UK Academy Sales Partner of the Year: Core to Cloud

UK Checkpoint Partner of the Year: SEP2

UK Crowdstrike Partner of the Year: Barrier Networks

UK F5 Partner of the Year: FullProxy

UK Palo Alto Networks Partner of the Year: CDW
 

UK Zscaler Partner of the Year: SysGroup

XaaS Partner of the Year: BlackStar
 

Cloud and Collaboration Partner of the Year: Maintel

NGS Partner of the Year: Cybanetix
 

Networking Partner of the Year: Charterhouse

Cybersecurity Partner of the Year: CDW