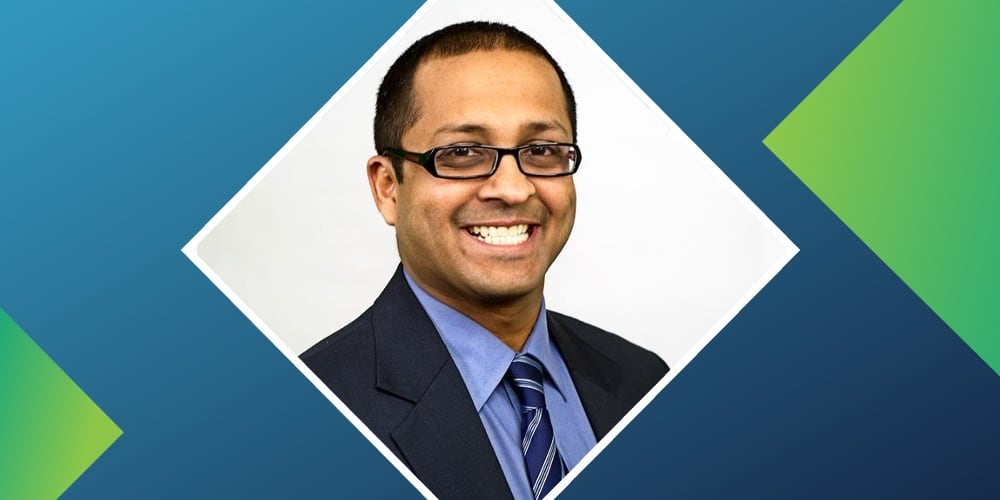 Know your customer: why data drives Partner Success
According to Deloitte, 49% of respondents say that analytics helps them make better decisions, 16% say that it better enables key strategic initiatives, and 10% say it helps them improve relationships with both customers and business partners. This isn't news to us at Westcon-Comstor. Clean, reliable, up-to-date customer insights is now critical to unlock new opportunities.
As a result, we've invested heavily in data sources, analytics and intelligent applications to drive more commercial impact for our teams and our partners, so who better to ask than Atul Damani, Head of Data & Analytics, to learn what lies ahead and see how we use this data to drive strategic initiatives and support Partner Success?
How does our data help our partners succeed?
We use data and analytics to drive and support Westcon-Comstor's strategic initiatives. Everything we build is aligned and driven by our corporate goals and KPIs, which are in turn aligned to our vendors and channel partners. A lot of our focus is on creating data intelligence that contributes to partner sales.
Simply speaking, our strategy is described as a 'create, connect, and consume' strategy. This means that we create and manage good 'master' data. Having this data allows us to identify and drive various customer segmentation strategies. For example, connecting all our data assets into a single report that offers a full 360deg view of our customers.
Secondly, we make it easy for partners to use and understand these insights – whether it's descriptive, predictive, or prescriptive.
Why is our data so important?
We have learned over time that one of our biggest assets is our data. We mine this data covering over 300,000 end user companies via 30,000 resellers and over 100 vendors.
That's an incredible amount of information and gives us a unique perspective on the buying ecosystem and the customer journey of anyone in that ecosystem. We take that perspective, augment it with market-leading research, and then share it with partners to give them a broader lens of their end user customers.
How does this enable partner success?
The best way to describe this process is that we provide partners with information and insights to help them understand, retain, grow and acquire net new customers.
We help partners identify customers by key attributes, enabling them to better understand their businesses today and future opportunities. We help them retain their customers by showing them not only what is installed, but also when they're up for renewal. These renewal opportunities are surfaced based on Westcon-Comstor install date as well as externally sourced estimated renewal opportunities.
We then help partners grow their business by identifying areas of potential cross-sell/upsell – not just within their existing vendor stack, but also to fill gaps with adjacent solutions.
And then we help partners acquire new customers with deep dive data into a targeted vertical or market segment including what they have installed and available budget to arm individual sales opportunities.
How do we weaponise this data?
Our secret weapon is our Intelligent Demand programme (iD), where we identify, profile and target customers based on several factors including firmographic data points (industry, size, location, and headquarters) and technographic data points (install, budget, and estimated renewal date) which enables partners to target the most likely opportunities – in other words, those customers with the highest propensity to buy. iD gives partners a laser-focused list of end users to target in a campaign instead of driving the whole original stack.
Read more from our people and partners how we're creating Partner Success in the channel.