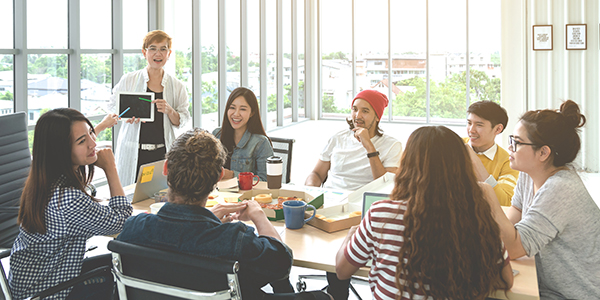 Celebrating apprentices success this National Apprenticeship Week
This year's National Apprenticeship Week celebrates the successes of apprentices around the UK and the positive impact they make to communities, business, and the wider economy. We spoke to three of our latest successful apprentices about their experiences with Westcon-Comstor's award-winning apprenticeship programme.
Apprenticeships are a valuable tool for addressing the skills gap in the IT channel. They provide young career starters with the opportunity to gain hands-on experience and training in a specific field.
Our award-winning apprenticeship programme in the UK, run in collaboration with a specialist apprenticeship partner, offer a unique blend of on-the-job training and theoretical learning, giving our apprentices the chance to apply what they've learned in real-world scenarios while also gaining a deeper understanding of the industry.
In addition to the hard skills they'll learn during their apprenticeship, such as their academic qualifications and specific industry skills, we also provide our apprentices with #SkillsForLife – the soft skills they'll need to be successful at any company. Skills such as communication, time management, critical thinking, and teamwork. This well-rounded start to their careers gives them the boost they need to succeed in just about any career path they choose.
Our programme has gone from strength to strength since 2017. Not only have we been able to place talented candidates into our organisation, but we've given them the best start to their careers. This success has not gone unnoticed in the industry. Our programme has been recognised as 'Best Apprenticeship Scheme' by CRN three times since we started. Our commitment to our communities, developing the next generation of talent, and filling the skills gap remains a top priority for us in future.
To celebrate this year's National Apprenticeship Week, we spoke to some of our recent apprentices to find out their experiences and what it has meant for them as young career starters.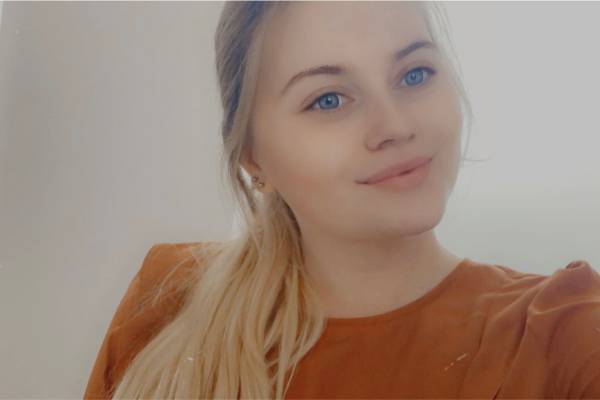 Kayleigh Lambie, Assistant Accountant Apprentice
What she does
Kayleigh's responsibilities are to maintain the accounts for which she is responsible and make sure they are accurate and as expected. She also has the important responsibility of reaching out to people within other areas of the business to solve queries on these accounts.
Why she chose an apprenticeship at Westcon-Comstor
"As a finance apprentice who has only briefly studied finance before my apprenticeship, landing a role within a finance department is amazing. It's provided me with the skills and experience I need to continue my career in whichever way I choose."
Alignment of personal and professional values
For Kayleigh, it's important that her own personal values of integrity, honesty and moral principles are reflected in her work environment. "I like to think I am a very honest person and therefore appreciate it when I receive honesty from others – it helps me to build trust and better personal relationships with those around me."
Her advice to others considering working with Westcon-Comstor
"Apply! There is no harm in applying. Westcon-Comstor is easily the best job I've had. I have the pleasure of working with the kindest and most caring team who are very considerate and understanding – which is super important when you're still learning. From day one I was made to feel comfortable and part of the team, and everyone has put themselves forward to help me if I ever need it, whether it be with work or study."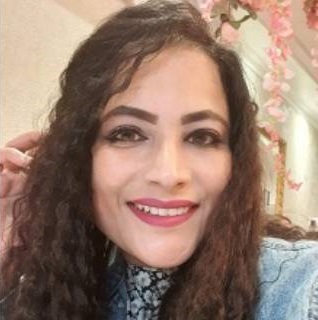 Surabhi Aggarwal, Technical Sales Apprentice
What she does
Surabhi works in our Next Generation Solutions (NGS) team with key strategic vendors to enable joint business growth. She's actively involved in selling vendor solutions and services to our partners and specialises in vendor portfolios to prepare the best commercial proposal for the customer.
Why she chose the apprenticeship with Westcon-Comstor
"I'm passionate about progressing my career in distribution and vendor management. Westcon, being a well-known and recognised global technology provider and distributor, I was confident I would have a great opportunity to receive the best training and chance to put my skills into practice."
Her role in Partner Success
"Partner Success is at the forefront of everything at Westcon." Surabhi says her role in this is to make sure she's always giving consistent and timely support to partners with the accurate information. "I recommend the best products and services that enables our partners to succeed with their end customers."
Advice to other potential apprentices
"If you are passionate about making your career in the tech industry and looking to join an apprenticeship programme that has award-winning experience in developing next generation talent, then Westcon-Comstor is the best place for you."
David Carter, HR Support Apprentice
What he does
As an HR Support Apprentice, David helps set up new and exciting projects for the company and supports the HR Team with their day-to-day tasks. "I have been welcomed with open arms and supported by my team every step of the way."
Why he chose an apprenticeship with Westcon-Comstor
"I wanted the ability to grow and develop my knowledge with a large reputable company that would be able to provide me with multiple opportunities to progress my career."
His advice to others considering an apprenticeship
"Go for it! It's an excellent company that clearly values all employees regardless of background and will ensure that you get all the support you need to complete your apprenticeship successfully."
Interested in learning more about working with Westcon-Comstor?
Follow us on LinkedIn or visit our Careers page for more about our culture and people.