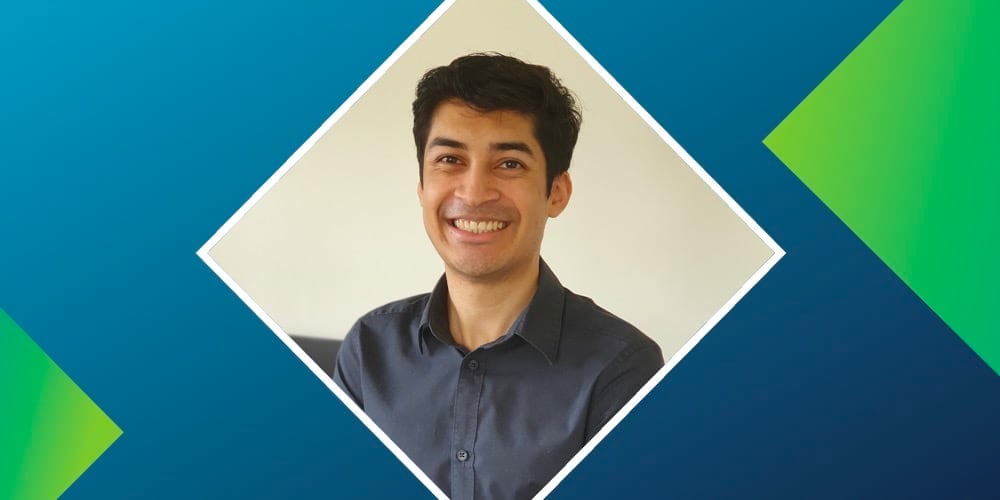 How our graduate programme helped Vikesh achieve his personal goal
The success of our own people is critical not only to our own success but that of our partners. As part of our drive to make sure we look after those within our business and give our youth an opportunity to create a rewarding career, we have great opportunities for apprentices and early careers at Westcon-Comstor.
We spoke to Vikesh Lala about his experience of starting his career as a new graduate with Westcon-Comstor, and how this has helped him achieve his personal goal of becoming a Business Analyst.
How did you find out about our Graduate Programme?
I found an advert for the Graduate Programme for Westcon-Comstor New Zealand on a graduate-placement website. It caught my attention because it offered first-hand experience across a number of roles and responsibilities, rather than a single placement.

"This meant I got valuable insights into how the different business units in such a dynamic IT business would work together – from pre-sales quoting and internal operations projects to high level financial and sales analytics."
What has been the most valuable part of the Graduate Programme?
I was given the opportunity to develop different cross-functional skills across the different teams and learn how business units collaborate to reach our goals and drive partner success.
I was also able to put the skills I learned in university into practice in a real commercial environment. Not just technical or commercial skills – soft skills such as problem solving and interpersonal skills you can only get from a real work environment.
What have been your highlights so far?

The biggest highlight by far was being offered the Business Analyst position which is my current role. It was a personal goal for me. What I love most about this role is working collaboratively with subject matter experts to solve problems and learn new skills.
Another highlight for me, was working on a project for a vendor's renewal business, spanning numerous countries across the APAC region. I am continuously challenged and always learning new things; understanding the commercial complexities and stakeholder engagement involved in such a project was instrumental in my development.
What is it like working for Westcon-Comstor?
Westcon Comstor is a great environment for both learning and development, and people are always willing to lend a hand when needed. The company culture is diverse and inclusive and the company really lives by its values.
This emphasis on community and culture is what makes it such a great place to work
Management and leadership have also encouraged me by challenging me with new opportunities, allowing me to develop and showcase my skills. I love seeing how my actions have a positive impact on the business and continue to help our partners achieve success. 

Read more from our people and partners how we're creating Partner Success in the channel.