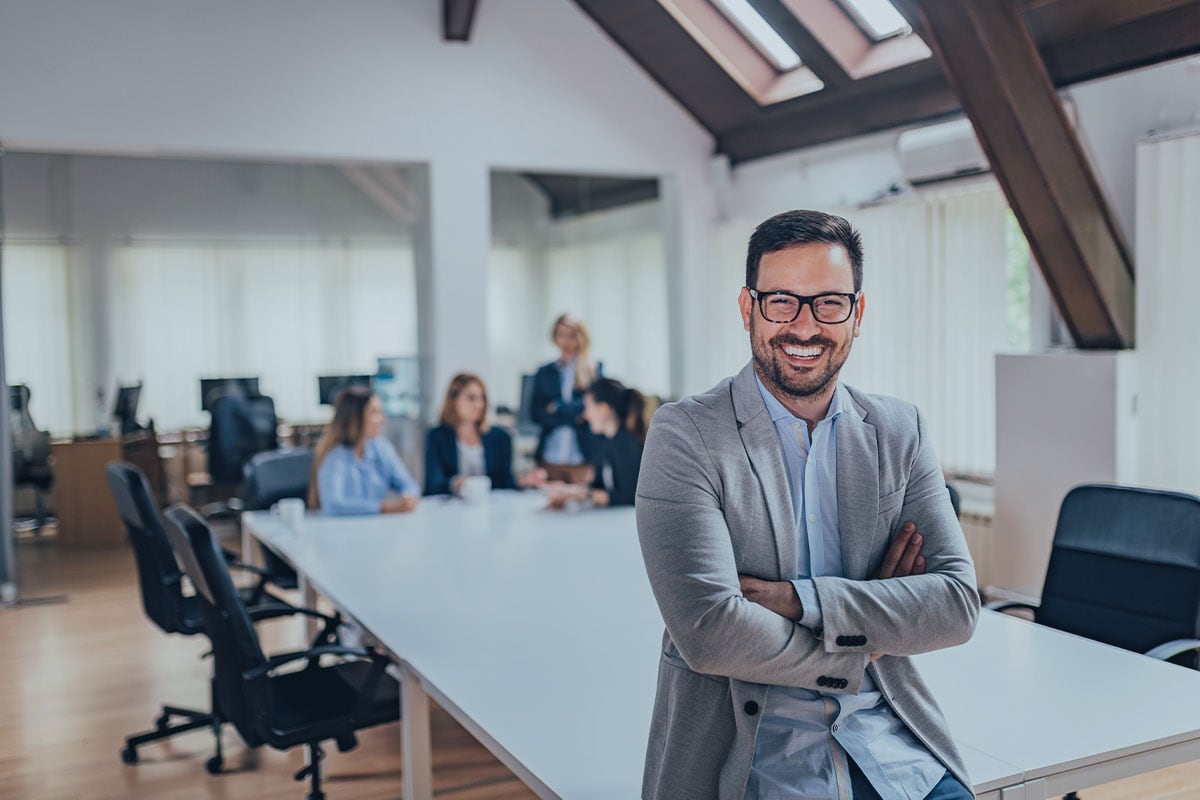 What to expect from a sales apprenticeship at Westcon-Comstor
After finishing college, Emilio was keen to jump straight into the world of work. But, with little experience and knowledge of the industry he wanted to work in, he was unsure how to pursue his goal.
He decided that an apprenticeship would be the right path, so he applied for an apprenticeship through GK Apprenticeships. After not meeting the requirements, he felt he was stuck at square one. Luckily, GK Apprenticeships referred him to Westcon-Comstor's apprenticeship programme, and he was accepted. The only problem was, he was a month behind the other apprentices who'd already started the programme.
With this week being National Apprenticeship Week in the UK, we had a chat with Emilio Fantocchio to find out what his experience of being a Technical Sales Apprentice has been, and how he managed to catch up with the other apprentices in his group.
What is a Technical Sales Apprentice? What does your job involve?
As a Technical Sales Apprentice, I sell our technical products and services to our partners. I follow up on potential opportunities, persuade partners to partner with us, all while offering a high standard of customer service. I maintain good relationships with our existing partners and aim to gain repeat business. I'm also a vendor specialist so I deal with a wide range of vendors and requests that come in. There's always a lot to learn.
Why did you choose this apprenticeship?
I chose a sales apprenticeship because I'm good at communicating and get along well with people. I enjoy that I'm engaging with partners all the time, so my job is interesting and varied.
"Additionally, I always wanted to go into an apprenticeship instead of university as I wanted to get straight into the working world after college and I believed it would be more beneficial for me."
GK Apprenticeships recommended me to apply for the apprenticeship at Westcon-Comstor which I was very grateful for as it was during lockdown, and I really wanted to start working. I did my interview and presentation and luckily for me, I got the job and within a week of the interview I started work.
What have you enjoyed most about your apprenticeship?
I've enjoyed learning about this industry – I'd never worked in this industry before, so everything was very new to me, and I was very keen to start learning.
Why do you think this apprenticeship has been good for the start of your career?
This has been a great start to my working career because now I have a very strong foundation that I can build on.
"My apprenticeship has given me all the knowledge and skills I need to progress my career."
What's it like working at Westcon-Comstor?
At first, I was very nervous meeting so many new people, but everyone here has been so welcoming and have made me feel right at home straight away. I joined a month later compared to the other apprentices, so I was a bit behind and had to work harder to catch up with them but luckily, I had all the support I needed. There is constant support from everyone, and anyone is willing to help when you need it.
What advice would you give to other apprentices who are considering joining Westcon-Comstor?
I would say to them go for it as it's a great company to start your career and they mentor you throughout the apprenticeship.
"I'm very grateful for Westcon as I got this job at a very good time when I needed it most and ever since I started, I haven't looked back and I'm excited for my future."
Kickstart your career with an apprenticeship at Westcon-Comstor
Learn new skills, gain international experience, and grow your career. Find out about our available apprentice positions at GK Apprenticeships or visit our careers page to learn more about our company culture.