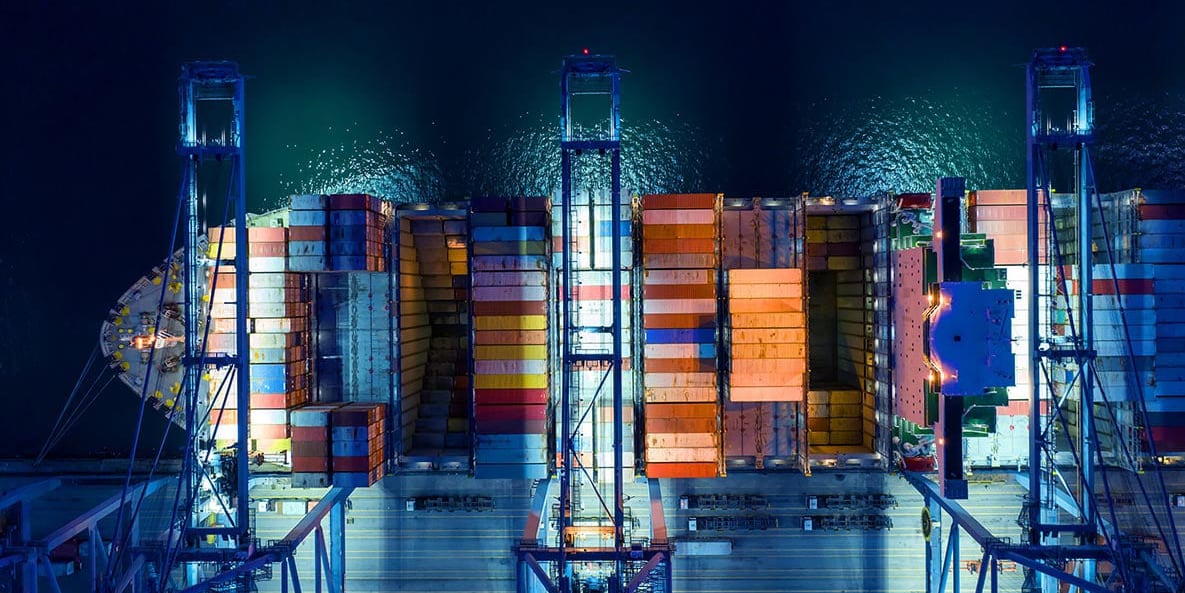 How can the IT industry reduce the impact of its supply chains?
The IT industry's production and disposal of electronics have significant environmental and social consequences, and the need to reduce those impacts becomes more urgent every day. Sarah McGaw, EMEA ESG Lead at Westcon-Comstor, tells us more.
How do supply chains impact the environment?
The impact of supply chains on the environment, especially the production of greenhouse gas (GHG) emissions, is huge. CDP shows that, on average, the GHG emissions associated with the supply chain are 11.4 times higher than a company's individual operational impact. This is especially true for the IT industry, given the long and complex supply chains associated with hardware production and distribution.
Each step of the products lifecycle (e.g., raw material extraction, manufacturing, shipping, use, disposal) contributes to its carbon footprint, whether that's deforestation, stationary or mobile combustion, or pollution. It's also important to consider other environmental impacts including resource depletion, waste and e-waste, plastics, and packaging – and that's just from an environmental point of view. It's equally important to address social impacts such as modern slavery, conflict minerals, and corruption that may be occurring within your supply chain.
What are the biggest challenges for IT supply chain sustainability?
Supply chain transparency is the biggest challenge for most industries and restricts the ability of companies to assess the impact of their supply chain and its exposure to social and environmental risks. This is vitally important as population growth, growing inequality, rapid technological innovation, and climate change are making the future increasingly unpredictable.
Ideally, consumers should be able to trace their commodity back to its source. However, many businesses haven't managed to map their supply chains beyond Tier 1 suppliers. In the IT industry, this challenge is compounded by companies using multiple component manufacturers, each with its own supply chain. Lack of transparency and traceability within these supply chains can result in unsustainable social and environmental activities to occur unknowingly and makes collecting data extremely challenging. The volume and complexity of social and environmental legislation linked to supply chains is growing rapidly, increasing the risk of noncompliance for many businesses.
What can businesses do to reduce the impact of supply chains?
Calculate the carbon footprint of their entire value chain (known as Scope 3 emissions) to identify emissions hotspots, both upstream and downstream
Engage with their largest Tier 1 suppliers and map their supply chains as far back as possible
Assess the potential social and environmental impact of their supply chain based on complexity and geographical spread
Collect data from suppliers and introduce this as a requirement within procurement processes
Assess suppliers sustainability credentials using either internally derived metrics, or corporate rating agencies such as EcoVadis
Explore options to improve circularity within the supply chain, focusing on recycling and reuse of materials, reduction of waste, and conservation of resources
Collaborate with their supply chain network, both internally and externally
Explore and assess the feasibility of using digital supply chain technologies
A sustainable supply chain is one that's environmentally and socially responsible at every stage, from raw materials extraction to the finished product. According to the UN Brundtland Commission, it should also be able to meet the needs of today without compromising those of the future. Working towards a circular supply chain is critical to achieving this, as it minimises the need for new raw materials.