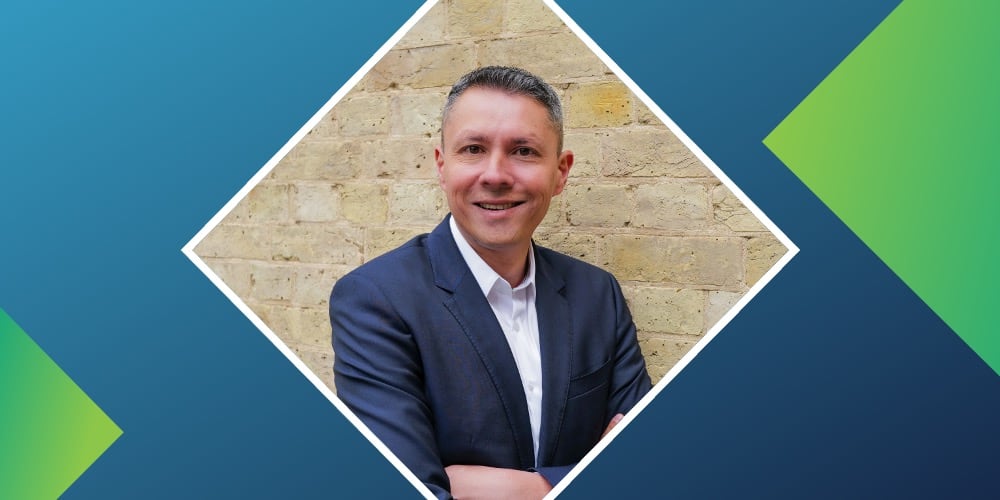 How we unite all our teams around Partner Success
The guiding light of our digital innovation and initiatives is to fuel business growth. Like every technology business today, we have a number of customer toolsets and technologies. What's more important to us is how they create value, drive success and make doing business even easier for our channel partners, our vendors, and our people.
As CTO, I head up the team responsible for the evolution of these customer technologies and platforms, I wanted to share what lies ahead and how we use our digital innovation and expertise to enable partner success.
Close more deals, speed up success

We want to make sure that we are easy to do business with. Transactions and interactions that are as quick, simple and as smooth as possible. To enable this, we've invested heavily in internal automation and API integration with our vendors to reduce the complexity of quoting and ordering solutions, whether it's a piece of hardware, software licence, subscription offer or a technical service.

All our tools and processes are under constant review and improvement, and we are unifying marketing, sales, procurement, services, commerce, and IT into our powerful PartnerCentral marketplace. This will create even more connected internal and partner experiences that simplify sales, amplify relationships and drive partner success.
Flexibility makes partners happy faster
Of course we also recognise that many partners work with us in a hybrid way. Many prefer no-touch provisioning and processes and self-service tools, but others want and expect more human interaction and support. We understand this. We want them to connect and interact in the best way possible so we offer a choice of ways to work with us so we can support their success at every step.
Unite all teams around success
As the channel transforms, we are increasingly focused on customer success. Technology is no longer simply bought, deployed and left to work until end of life. Its benefits are a continuous evolution along the lifecycle of the solution, with various touchpoints where we can define the need, deploy the solution, ensure it is providing business benefit, and identify enhancements and upgrades to meet new business needs.
Partners need our help to adjust and adapt to this 'customer success' approach. We need to walk the journey with them. And the key to that journey is data and insight. We call this Solutions Lifecycle Management and in practice, it means the data, insights and expertise partners need to start conversations with their customers to ensure they achieve the business outcomes they expect from their IT investments. 

Partners who can help their end customers achieve these business outcomes will be more successful and grow their own businesses. We're committed to providing the enablement they need to make it a reality.
We don't stand still
As end customer expectations change and vendors transform their go to market, one thing is clear. There's an exponential rise in technologies available as-a-service. Subscriptions, software and consumption solutions are already a significant part of our offering, but we don't stand still.
We are working closely with our vendors to provide even more solutions that can be purchased flexibly, aligned to end customer purchasing expectations. For example, our Westcon Flex and Comstor Capital financing solutions are helping partners transition to managed services and cloud-based offerings.

It's no secret

Put simply, Partner Success is about ensuring that all our channel partners can build a sustainable and growing business in today's rapidly transforming IT landscape. My role as CTO is to make sure they have access to the best tools and insights they need to do business easily and serve their customers. If their customers get what they need from their IT investments, everyone succeeds.
Read more from our people and partners how we're creating Partner Success in the channel.