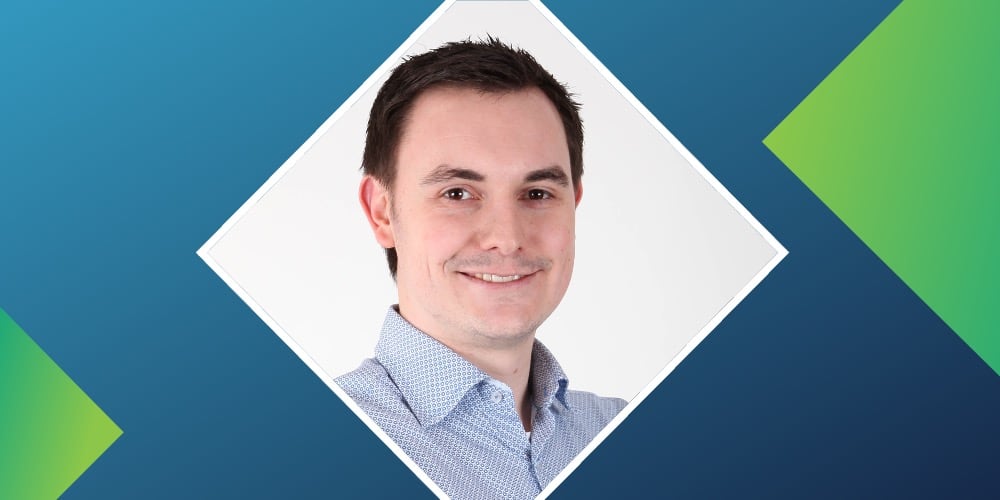 Redefining go-to-market strategies to help partners sell new services
Marc Fleuren, Architecture Lead Cisco Collaboration & Recurring Offers for Comstor in the Netherlands has been helping our partners expand their services offering and their customer base.
It starts with a strong partnership
As the old saying goes, business is not done by companies but by people. It's the people that give us an edge as a company, to thrive in this challenging market.
I've always been taught that as Comstor, we rarely say no. We will go above and beyond to find solutions to whatever challenges our partners have.
The partnerships we have with our vendors are also crucial, not only for our own success, but our partners too. If vendors are at ease knowing we have things under control, they'll help us be more successful as well.
Operational processes smooth the path to success
As a company, one of our key strengths lies in having everything under control operationally. We take complex processes and information, and break them into manageable, understandable bites for our partners. This helps them streamline operations and make sure they can convey technically complex information to their end customers simply.
On top of that, we help partners take the next step in their journey to success and assist in any way we can to help them achieve their goals.
Helping partners create new go to market strategies
Over the last year and a half, I've been working more closely with our partner, ADTS, to generate a new go to market strategy and create a managed service around that.
ADTS specialises in Collaboration and Security and is focused only on Cisco's suite of solutions. They design, implement, and manage these solutions for global customers who have between 50 and 500 endpoints, and whose headquarters are based in the Netherlands.
"ADTS has a long-term relationship with Comstor. Working together with them has helped us win new opportunities in the market," says Bernhard van der Linde, Owner and Managing Director of ADTS.
Helping ADTS build their customer base
"Recurring business is a great method to create a baseline of our sales. Comstor is helping us by supporting and promoting our services to our current end customers, and helping us get in touch with new ones," says Bernhard.
He says that working together to make sure their end customers receive the best service and solutions is key to winning new customers in a very diverse market. "95% of our business is taken care of by Comstor so our partnership is extremely important. Our customers have a better view of what they're receiving, and this helps us be the trusted advisor our customers need," Bernhard says.
Doing what you say you'll do
Having the foundations set – the strong partnership, together with strong operations – means we can focus on our partners' business and help them generate new go to market strategies and revenue streams.
The basis of our partnerships is about saying what we're doing and doing what we're saying. We help partners sell software, maintenance and collaboration technologies, but more than that, we support them on taking the next step as a service provider.
Read more from our people and partners how we're creating Partner Success in the channel.