Partner Learning: Why a New Learning Management System is Essential for the Channel
Global education and training expenditure is set to reach at least $10 trillion by 2030 as population growth in developing markets fuels a massive expansion and technology drives unprecedented re-skilling and up-skilling in developed economies. The e-learning market alone is projected to be worth $325 billion by 2025, with a quarter of learners learning solely online.
​​​​​​​Against this background we understand that learning and development is an essential role for a distributor like us. Certification and accreditation are critical to you and our vendors. It drives the sales of vendor products, keeps you upskilled with the latest solutions and updates, and increases the adoption of new technology with end customers. It also opens up new revenue streams and margin opportunities for you as learning supports a wider value add proposition to customers. The IT training market is poised to grow by $10.59 bn during 2021-2025, progressing at a CAGR of 8.43%.
Despite this, less than 5% of distribution sales include learning services to end customers according to the TSIA, and end customers continue to fail to recognise the full value of their technology investments. IT project failure can be as high as 70%, with only 1 in 8 projects meeting the functional needs of the business, on budget, or delivered on time. So one of our biggest responsibilities as a distributor is our ability to train you and your end customers.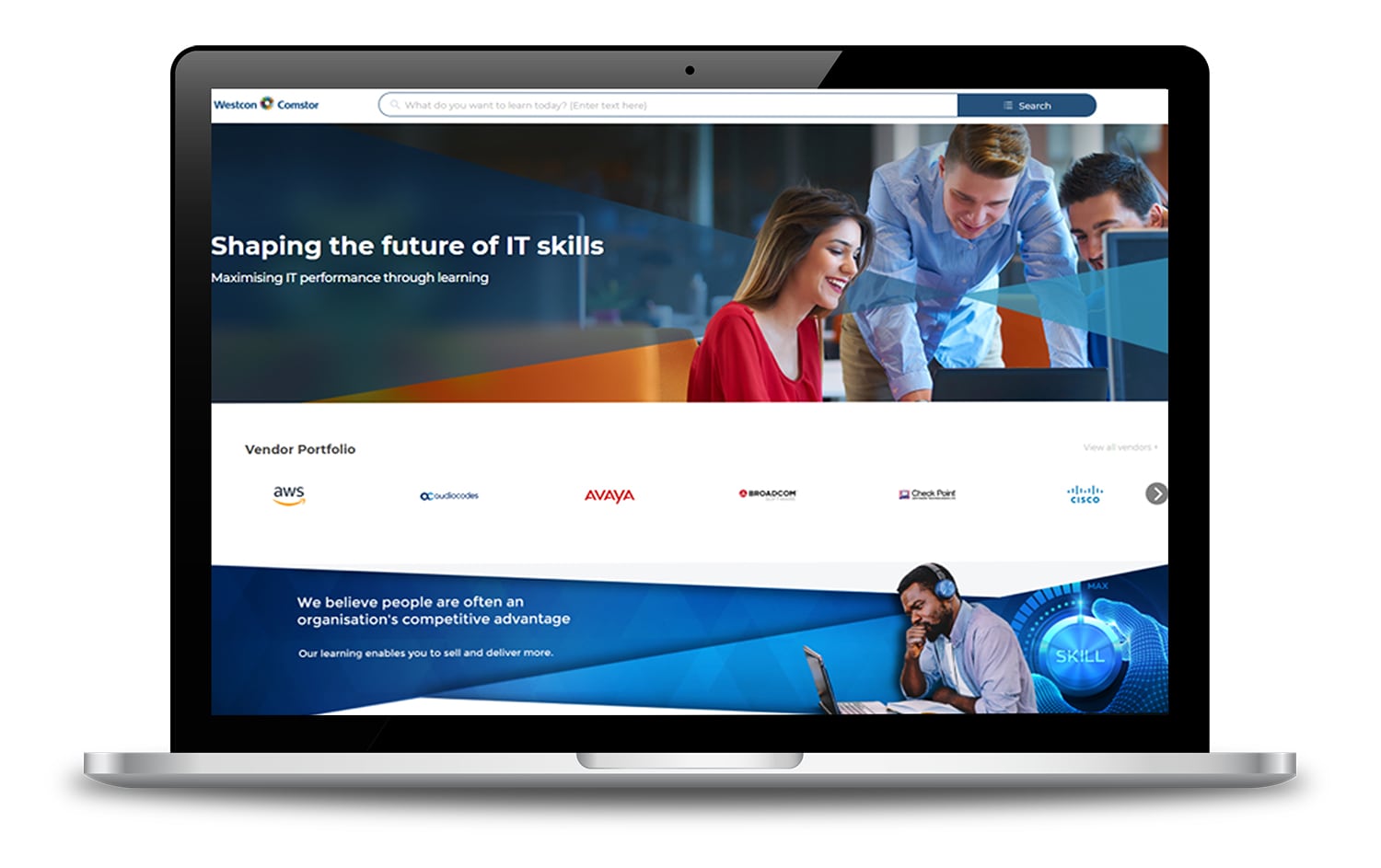 The answer is Partner Learning
Partner Learning is a single Learning Management System (LMS) platform that increases revenue for partners and vendors, streamlines and enhances the customer experience, and increases efficiency and effectiveness. 
It aggregates and delivers all our internal training, partner enablement, vendor-certified courses, webinars, events and presales, and technical learning in one place.
We are enabling single sign-on for existing partners to have instant access to the platform in December, and we're working hard to integrate the registration process for brand new users. But what really takes it to another level is the demo labs. Available from late January 2022, you will soon be able to get hands-on experience of our solutions in a virtual lab environment.
And we aren't stopping there. Over the coming months we will be adding new functionality that allows you to specify your content preferences, management of discounts and vouchers, MS Teams integration, a Westcon-Comstor branded mobile app, and much more.
Better for the channel
Partner Learning allows us to scale our learning solutions to a wider audience, aggregating all learning – both paid and free of charge – in one platform. This includes Westcon-Comstor content and certified vendor content – we currently have over 600 courses or content on the platform and this is growing day by day. This single portal provides a simplified and more user-friendly customer experience for you.
We can access a much wider pool of users within a partner organisation, and extend our reach to more partners and end customers. But it also unlocks new revenue for you too, by allowing you to sell learning services through to your end customers, driving presales efficiencies, reducing duplication and standardising key content.
A better customer experience
The platform and library of content itself is really simple to use. You click a vendor logo or the title, and just filter by subject area, language, delivery type, format, time zone, course duration, etc. It's really easy to navigate and intuitive to use, so you can find what you want and build a personalised learning plan.
You get your own secure account, with access available 24/7, 365 days a year. All courses and content are in the same place, with different learning options available, from bite-sized, free-of-charge, digital video content, to five-day, instructor-led, paid-for certification courses.
Personalised content
One of the key benefits is learning management and personalisation. You can store your learning history and future learning plans on the platform, and can be assigned content with or without deadlines for completion. Through our API integrations, we can track what you are watching and learning, so we can produce learning paths with certificates of completion or digital badges.
We can keep track of your progress and make sure you're meeting milestones. For instance, if a learner is not able to successfully complete a module, we can offer supplemental resources. Reporting and analytics allow us to pinpoint areas where you excel or struggle, and where we can improve our content.
Partner Learning is now live and is accepting registrations for all trading partners.