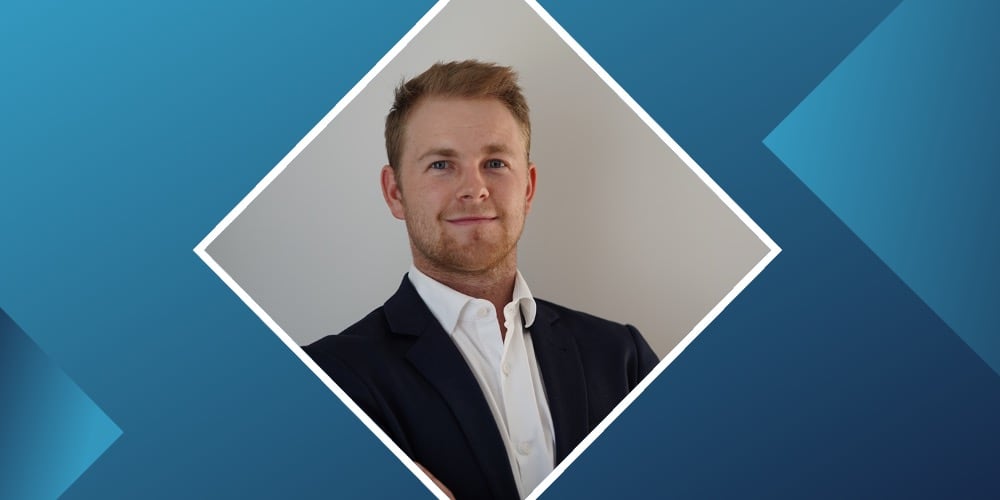 Overcoming the unexpected together: why trusted partnerships make us all stronger
In fact, collaborating to overcome the challenges of the last few years has made these essential relationships stronger. We spoke to one of our account managers in New Zealand, Jack Butler about the importance of Partner Success and how he works with them to help them adapt and grow in these extraordinary times.
How do you work with our partners as part of your role?
It's my job to look after the people we work with and provide them with awesome service. But I also help them grow their businesses by constantly searching for new opportunities they can take advantage of. A lot of the time this is suggesting new products or processes they might not have thought of.
A recent example of this is when a partner asked me if I could suggest a solution to cut down on manual billing. I got our technical presales involved, and as a team we found a solution that enabled more automated billing processes, which helped them free up a resource to focus on other important tasks in the business.
How important is trust to the way you work with partners?
It's essential. But it is also something that must be built over time and there are absolutely no shortcuts.
I believe that if you stand by your promises and commitments to deliver then over time the trust will grow.
Trust must have seemed extra important over the last few years?
Definitely. Covid-19 saw lead times increase substantially and a lot of partners have had to delay projects due to hardware taking a lot longer to arrive. To counter this, we put together stock hold agreements to help support them and make sure we have the right stock in the right place for when they need it.
It's a great example of how we can put the needs of our partners first and help them continue to do business in a really challenging environment. And it's strengthening those relationships too.
So, when you think about the partners you work with – why do you think they like working with us?
I believe it's all about the relationships. If our customers enjoy working with us and have trust in us to get the job done well, the business will follow. But it's not just about helping our partners get more sales – we also work hard to add value in other ways like financial terms support, longer credit terms or the logistical value of 3PL/ Stock Holds and configurations.
Ultimately though for me, partner success is all about what I'm doing to help them grow and develop.
If we are putting together great solutions for our partners to present to their customers and win deals or introducing our partner to new technologies, then I feel like we are winning. 
Read more from our people and partners how we're creating Partner Success in the channel.