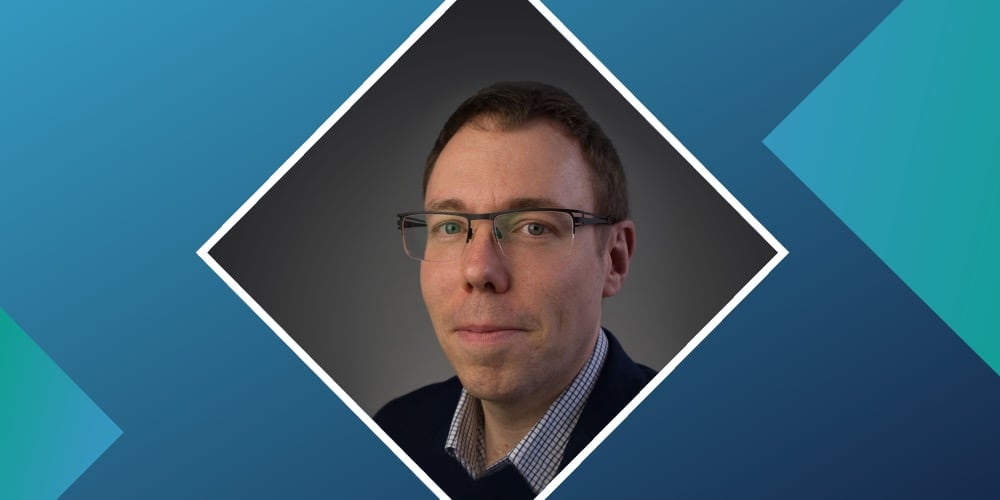 How we're helping partners change the conversation with their customers
As a specialist distributor, one of Comstor's key roles is to make sure our partners can make that shift. Part of that means nurturing our own partner relationships and enabling our partners to change the conversations with their customers.
To find out how we do that, we had a chat to the Comstor Data Center team in the UK to find out how they're helping partners succeed in a changing marketplace, and how they're building trusted partnerships in the channel.
We do more than just make tea
Ed Bullock is the Architecture Lead for Data Center and says that the team has a common mindset:
"There are three of us that make up the Comstor Data Center team in the UK. We don't just focus on products though; it's important that we focus on the business outcomes for our partners' customers"
Also in the team are Hammad Hassan, focusing on presales as a Data Center Solution Architect and Ian Rothery the Product Sales Specialist. Together, they work with partners to make sure they have the skills, technical understanding, and knowledge of Cisco products and solutions to help transition the partners' businesses away from existing paradigms and towards new relationships with their customers.
Each team member brings years of experience and expertise to the table.
"Ian brings a wealth of experience. I just make the tea," jokes Ed.
It's not all about the volume of deals
Ed describes the team's philosophy:
"Because Data Center is not a run rate play, we focus on getting to know the partner well and spend a year in some cases, developing the relationship and getting to know a partner's business in parallel with effective 'blocking and tackling', the more traditional 'configuration and quoting' which a reseller who is new to Comstor may expect."
The team builds specific propositions for these partners and Hammad says pre-sales expertise is a crucial part of this:
"We help them to articulate the benefits of highly complex technical solutions to their customers. We build use cases around their customers. And we stay attached to them to make sure they succeed."
Future-proof expertise
Helping partners on their journey to success is dependent on the team's ability to see how the market is developing, customer needs are changing, and establishing where a partner is today -and where they need to be in future.
"Of course, the enablement sessions we put together are about current solutions, but we also keep an eye on what's happening in the market and where partners should be taking their business," Ian says.
"We've seen this in recent events – when COVID and the semi-conductor chip shortage hit we found ourselves ahead of the curve in that we were already focused on how our partners could sell software," Ed adds.
"We'd set in our minds eye about how we were going to have these software conversations with partners. We were already prepared to help our partners get through this difficult time. It was, if you like, planned serendipity,"
"As a team we're constantly looking 6 to 12 months ahead and brainstorming where our partners should be focusing so we're prepared for any need as it happens" concludes Ed.
Changing the conversation
Unlike in a purely transactional discussion, partners rely on us to help them position their vendor offerings to end customers: "Resellers across the spectrum, from specialist partners to global service providers, come to us to help them pitch to their customers, and they use our skills and expertise as part of their own team" Ed says.
And as Ian adds, it's far more satisfying than just chasing deals: "Being able to show partners what they can become and be a strategic partner in developing their business is far more rewarding than any individual deal and adds a great deal more value to them."
Read more from our people and partners how we're creating Partner Success in the channel.