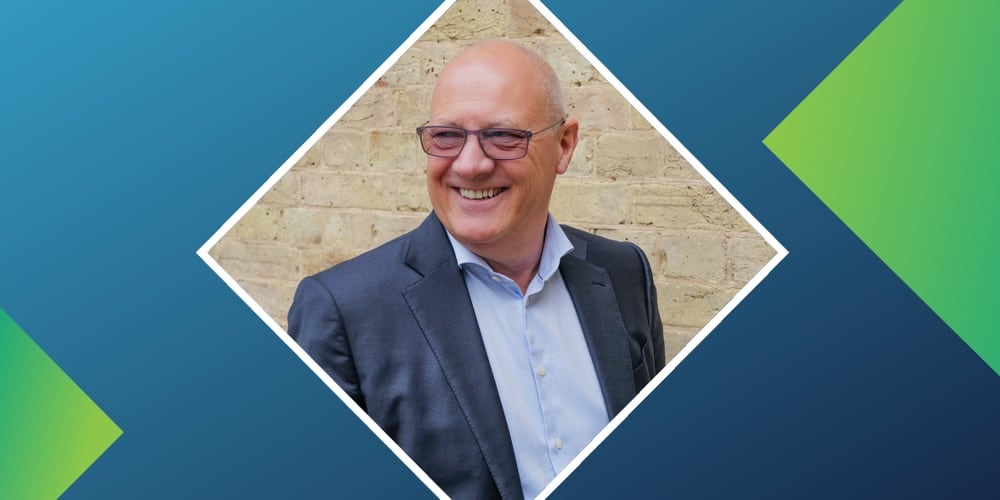 Remove barriers, maximise margin: How we drive success for global partners
Despite this, end users still demand and expect their partners to provide global deployment and ubiquitous managed services – wherever they're needed around the world. They expect comprehensive solutions and services that deliver real value beyond the traditional supply chain model of moving boxes.

We talked to Simon Thompson, SVP Global Customers and responsible for Services in Europe, about how we overcome these challenges for global customers, extending their capabilities and using our trade expertise to drive Partner Success.
On time, every time
We provide everything that is required from distribution today, but the channel is changing. Global partners now look to us to provide a specially curated range of vendor solutions that address some of the fastest growing markets today.
As a digital-first, data-led organisation, we use our data and insights to help them identify, explore, and exploit new markets and opportunities – wherever they are in the world.
Our partners expect nothing less than for us to deliver on our promise the first time, on time. This creates a great customer experience for the end customer, and a great customer experience for the end user leads to Partner Success. And Partner Success is what we do.
Our team is your team
Many partners aren't flexible or agile enough to meet these end customer needs themselves, or they simply don't have the capacity or capabilities inhouse to deliver complex projects.
Our services portfolio is designed to overcome these challenges and pain points – extending capabilities and capacity so partners can maximise the margin on every deal. These services extend from financial solutions that open the door to larger opportunities or close deals faster, to professional services such as solution design and pre-sales support.
Technical and support services help manage the end-to-end project including concierge models, lifecycle management, reverse logistics, aggregation, finished goods and staging, strategic stocking, configuration, and project co-ordination. Whatever services are required, our experts and expertise are designed to extend and enhance our partners' business and drive success together.
Think local, act global
As end user demands change and globalisation increases, global service providers need global reach, trade expertise, agility, and access to international markets to serve, support and retain their end customers. But anyone that's done business overseas knows that international trade is not easy. Global deployments can be complex, and there are many things that can go wrong.
We are international trade experts. Our experience in global deployment allows us to provide a unique service that global service providers really value. From integrated fulfilment to data intelligence and agile supply chain services, our end-to-end solutions drive results, help our global partners to serve their customers, and maximise profitability.
We focus on what's best for our partners, and in turn their customers, by assessing the easiest, quickest and most profitable route to revenue, and executing in record time.
Partners trust us
We're a safe pair of hands, managing risk and abiding by the international rules of deployment. We focus on what's best for our partners, and in turn their customers, by assessing the easiest, quickest and most profitable route to revenue, and executing in record time.
We do what we say we're going to do. Our experience, knowledge, and commitment ensures we can deploy and deliver the most complex IT solutions, and even though we continue to grow and evolve, we remain agile and flexible. We consistently meet customer expectations. This is how we drive Partner Success.
Read more from our people and partners how we're creating Partner Success in the channel.