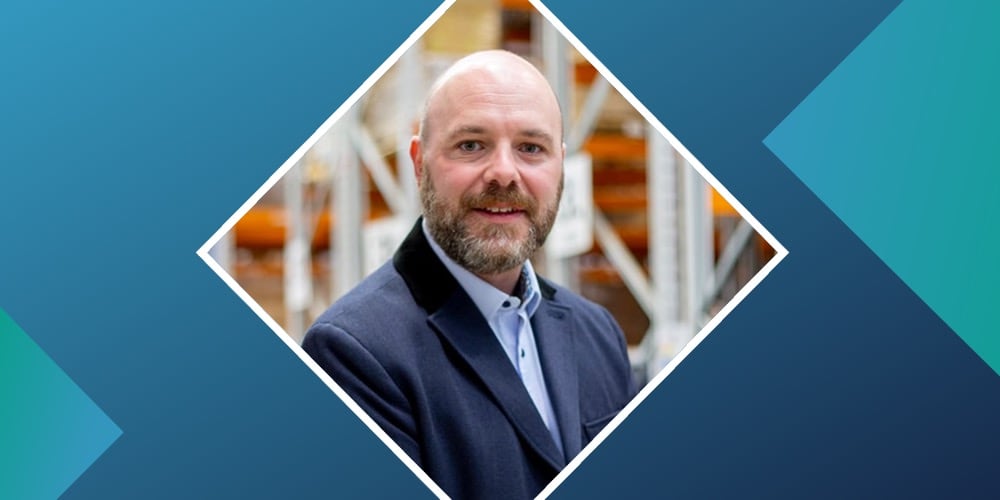 How our supply chain standards and processes help our partners grow
As VP of Supply Chain Operations, I'm responsible for our Planning and Procurement, Logistics Operations, Freight Management and Environmental Social Governance teams.
Having spent 24 years in our business in various roles, I've always loved our entrepreneurial spirit and drive to continually improve what we do. It fosters a creative, inclusive and collaborative culture and means we are really focused on how we can use our scale and capabilities to best help our partners. For me, our supply chain standards and processes are a huge part of that.
Navigating a changing landscape
The last two decades have been defined by change, and just like every other part of daily life, logistics is being transformed by new business models, brought on by the increase in demand for everything-as-a-service (XaaS) and subscriptions. Making sure we're ahead of the trends is an ongoing strategic priority, but the last few years have thrown up some unexpected challenges too.
The Covid-19 pandemic and the semi-conductor shortages in manufacturing processes are probably some of the biggest challenges we've faced. They're both likely to leave lasting changes on the way we and our partners work.
The good news is that our partners still can get what they need when they need them, including specialised stocking hold agreements. The partners I talk to agree that we've done a good job in helping them navigate a really difficult time.
Making our partners' lives simpler
Our supply chain services have really helped partners simplify their logistics process and helped them to grow. The fact we can add forward/reverse logistics with 3PL services and bespoke product staging really sets us apart from the competition.
We've also continued to evolve our supply chain operations by establishing new standards within our processes. Alongside our long-held ISO 9000, we've attained new ISO standards in 27001 – information security – and 28000 – supply chain security. This means that our partners can have even more confidence in the quality of our supply chain.
We go further for our partners
While competitors may offer similar services to us, they simply can't match the extent of our capabilities or the end-to-end solutions that take care of all the logistics needs of our partners.
As an example, our significant inventory holding allows partners to access the hardware they need, when they need it, eliminating manufacturer lead times – even in times of disruption and shortage. Staging at our advanced logistics centres allows this hardware to be tested and configured before deployment, reducing DOA and saving engineering time and cost.
3PL management allows partners to re-use their own products and marry these with new and pre-staged hardware so they can deliver a more complete, cost-effective, and sustainable solution. And then our forward logistics capabilities take the entire solution and deliver it locally or via export, with an Importer of Record service if needed. This eliminates all the "hassle" for the partner. They don't even need to be present in the receiving country as we manage all export and import formalities.
We deliver all of this with speed and accuracy so partners can deploy seamlessly with confidence, expand their footprint, operate more effectively and create long-term, sustainable growth.
Read more from our people and partners how we're creating Partner Success in the channel.