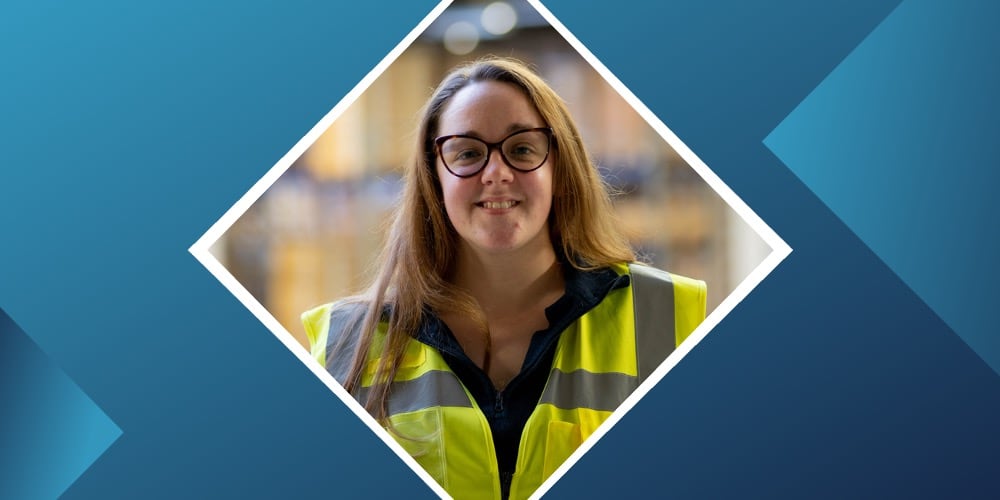 How transparent supply chains help partners succeed internationally
We spoke to Stacey Smith, Westcon-Comstor's Supply Chain Services Developer, about how she is helping our partners overcome supply chain challenges and expand their reach further. For her, the key is increasing transparency.
Building more effective supply chains
Every day, Stacey works with our partners to deal with pre-shipment queries, compliance demands and post-shipment complexities. The challenges that our partners face have evolved over the last two years. "If we look at today's way of working since Covid, the accessibility and ability to run, maintain and man a warehouse or production line is costly and quite risky," she says.
We can help customers eliminate risk and cost by using our global reach to help them expand their footprint without having to worry about the complexities.
In such a dynamic and fast-changing global environment, events in one part of a supply chain can quickly impact the ability of companies to operate effectively. "When something happens, good or bad, we are transparent and work with our partner through the process," says Stacey. "Sometimes processes change due to circumstances beyond anyone's control and sometimes they change to suit our customers' needs. But whatever happens, our customers know they can trust our in-house experts to guide them and get their goods where they need to be safely and following compliant processes."

Removing the guesswork
There is no getting around the fact that supply chains are complex and maintaining effective oversight over how they are functioning is difficult. At Westcon-Comstor, we don't have all the answers, but we do have several advantages we can offer our partners. Firstly, we operate in over 200 countries and have logistics centres in 28 central locations. This reach means we have the global capability to help our partners get their goods moving efficiently.
Secondly, we have a hugely experienced team. "Our partners can come to us trusting that we will provide an answer," says Stacey. "From our inhouse experts on all categories from Exporter of Record (EOR) to Forward Stocking, to additionally having the right industry expert ranging from imports to local brokers in country."
All of this is helping us make the supply chains our partners rely on more transparent and therefore more effective. "When supply chains are more transparent, we find partners are more likely to engage," says Stacey. "What makes it easier for them is having a knowledgeable team who take the time to explain the processes and solutions instead of leaving them to guess or question the next piece of the puzzle."
For Stacey, the most rewarding part of her job is helping partners find the solutions and processes that can help them overcome barriers and lay the foundations for growth. "When the customers and partners have that knowledge to hand, whether it be through our webinars, content documents or assistance in RFP's and RFI's this enables them to make seamless decisions which are cost effective, compliant and time saving," she says.

Helping partners succeed globally
Partners need us to help them overcome the complexities of international trade. Transparent supply chain processes make sure we can simplify the process and get goods moving efficiently and cost-effectively all around the world. This is how we're helping partners succeed internationally.
Read more from our people and partners how we're creating Partner Success in the channel.