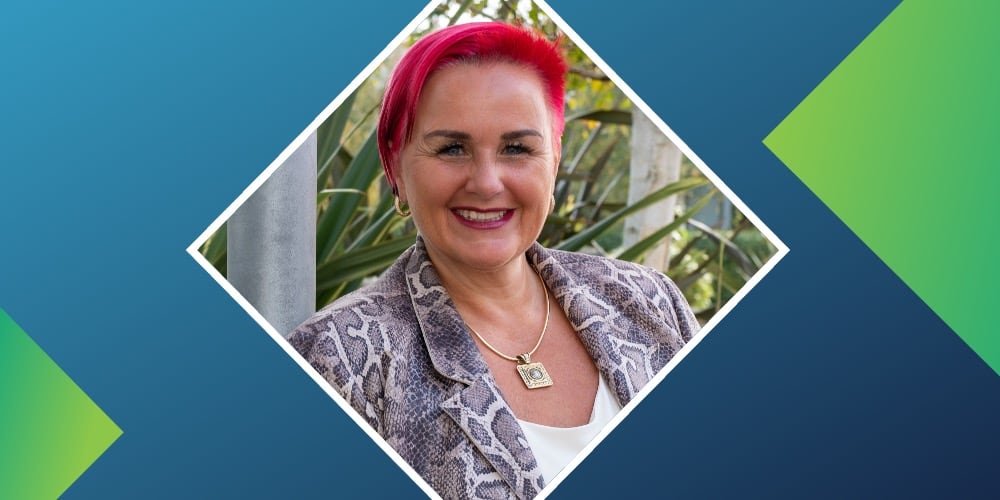 People-first and data-driven: it's how we pave the way for partner success
Marianne Nickenig, VP of Networking and Collaboration at Westcon-Comstor, talks about how we're driving Partner Success for channel partners and vendors across EMEA.
Success built on partnership
The foundation of our success is how we create value through deep-rooted strategic vendor partnerships. This means collaborating closely on their go-to-market and channel strategy and simplifying their technologies, operations, processes and programmes, so that we can help our partners achieve success with those vendors, and the wider marketplace.
We make sure our partners focus on growing their business while we manage the vendor-facing fulfilment and deployment. And they trust us to do this on their behalf.
Adapting to market changes
Value is shifting from the initial sale to the value customers get over the lifetime of their solutions. We understand the future is digital, and so we've adopted a data-driven, digital-first approach. We call it our 'solution lifecycle management' approach to customer success.
This has been designed to pave the way for future success by helping our partners unlock new opportunities in their customer base through data and insights.
By using our digital capabilities and tools, combined with our inhouse expertise, partners' customer success teams can better manage and optimise their consumption and subscription-based solutions. This means they get the maximum value from each solution and their customers get maximum return on their IT investment.
We make success personal
Beyond these digital capabilities, our key differentiator is our personalised approach. We have dedicated teams that are committed to partner success and making the channel work better, by giving partners the personal attention they need to succeed.
It is this dedication and expertise, combined with our vendor relationships, global capabilities, services and sales enablement that creates an exceptional customer experience. Special mention goes to our automation capabilities, which increases speed, accuracy and agility. For example, in our marketplace PartnerCentral, all end user contracts, serial numbers and contract validation are available and actionable – which is such powerful information for partners.
No experience? No problem!
Traditional partner programmes can be complex, hard to join, with multiple points of separation between the vendor, partner and customer. Depending on their level of expertise or how close partners want to stay to the customer, we offer different sales models that make it easier to build and grow successful networking and collaboration businesses – even if they have no industry experience.
For example, the Master Agent model is ideal for consultants and service providers who want a more hands-off experience but a profitable, predictable recurring revenue stream.
Wherever the partner is in their journey and whatever their experience, we help them choose the right sales model that both serves their customers and maximises their own revenues.
Flexible financing drives adoption
The sudden shift to a decentralised way of working during the pandemic has driven cloud adoption tenfold, putting us and our vendors in a position to offer a range of future-proof remote and hybrid-work solutions to customers all over the world.
In the IT channel today, both supply and demand sides of the market are driving subscription, consumption and OPEX pricing models. Our channel partners are increasingly expected to offer flexible payments to their end customers regardless of whether the vendor offers them. This is where we come in.
Our flexible payments solutions blend software billing and traditional distribution with flexible payment solutions to overcome budget constraints and accelerate the adoption of the latest technologies. This means customers get the solutions they want and need now, while partners get the sale and the revenue. It means budget is no longer an issue.
Every day is special
I love my job. I love working with vendors, building relationships built on trust by doing what we promise. I love the people that I work with every day. They're dedicated, committed and enthusiastic individuals who truly value their partners and each other and live each day with passion and purpose. That's what makes each day at Westcon-Comstor very special.
Read more from our people and partners how we're creating Partner Success in the channel.