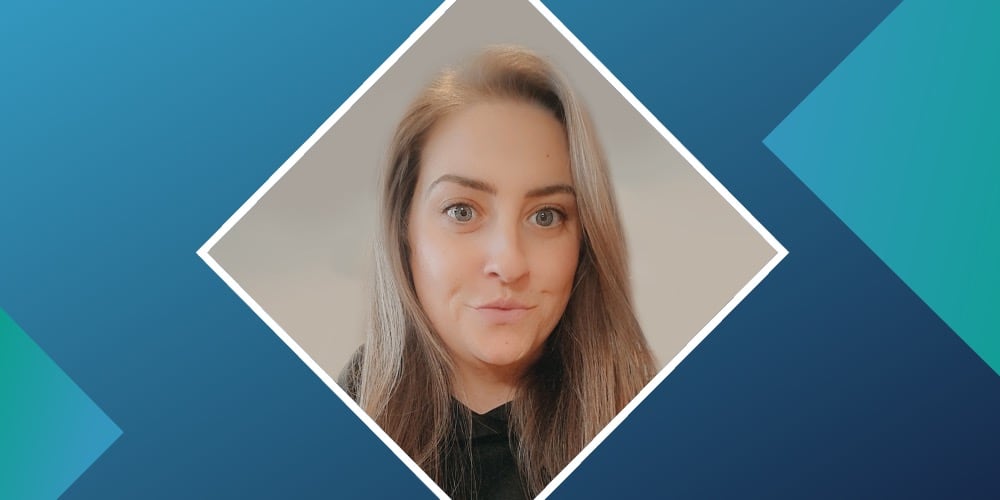 Our partnership with Protos Networks is what partner success looks like
We caught up with Emma Cowley, Comstor UK Partner Development Manager, about how she is helping our partners expand their footprint and explore new opportunities. Her long-term relationship with Protos Networks is a perfect example of how we help our partners achieve success.
Supporting partners to succeed
Emma and her team are focused solely on our partners' development and making sure they are maximising the benefits of our value-add offerings. Life in the Partner Development team is quite varied as we support our partners with every aspect of their business. No matter what our partners need, Emma works to understand what would best help them achieve their goals and then work together to make it happen.
"My role really plays to passion, as I can see first-hand where our guidance has real impact on partners and their livelihoods," Emma says. "Working with small businesses allows me to appreciate the work that goes into setting up a successful IT reseller business, and it makes me proud that my team and I work together to help these partners from the very beginning to support them on their journey to success."
Strong relationships are key to shared success
For Emma, creating great connections with our partners is essential. She has a group of partners that she's worked with since starting her role and has seen them move through start-up and growth phases of their businesses. Having a consistent source of support and insight not only helps our partners access better technology solutions but supports them as they broaden their reach and customer base too.
It brings me a lot of pride to see how far the companies I've worked with over the last five to eight years have come. A partner like Protos Networks shows exactly what we can achieve together.
Helping Protos Networks succeed
Over the six years Emma has worked with Protos Networks, there have been multiple examples of how Comstor has been able to help the company take the next step up and deliver great results for its customers. "We have helped Protos create happier customers and streamline their processes," says Emma.
For example, together Emma and the Protos Networks team have streamlined their end-to-end automation to save so much time that they didn't need as many service desk staff, and were able to keep their overheads low and reduce costs.
This means the Protos Networks team has more time to focus on delivering a great service to their customers, and more efficiently meet their needs. This project that began as a one-off network review quickly grew to encompass a lot of other solutions and services that deliver tangible results.
Creating real results for our partners
"It just makes sense for us to work on one partnership and make that the best one it can possibly be," says Damien.
It really helps us from a growth point of view to know that we can rely on Comstor for the credit facilities we need as well as its technical capabilities and strategic support.
For Emma and the rest of the Partner Development team, this is exactly the kind of feedback they want to receive. "I love hearing about the success of our partners," says Emma. "No two months are ever the same, and we get to work on some exciting projects. I get a real buzz from seeing our partners do well, and hopefully they can sense that enthusiasm too." 
Read more from our people and partners how we're creating Partner Success in the channel.