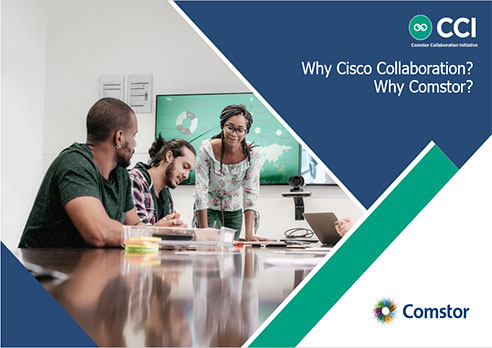 Why choose Cisco Collaboration?
With one third of the working day in meetings, collaboration needs to be easy and intuitive. Using a single Cisco solution, teams can access meetings from any device, maximising productivity before, during and after meetings. That's why 95% of Fortune-500 companies use video-enabled Cisco collaboration solutions.
Why choose CCI?
Nobody knows Cisco like Comstor. We will help grow your Cisco Collaboration business with unrivalled sales, technical, product, services, and demand generation support.