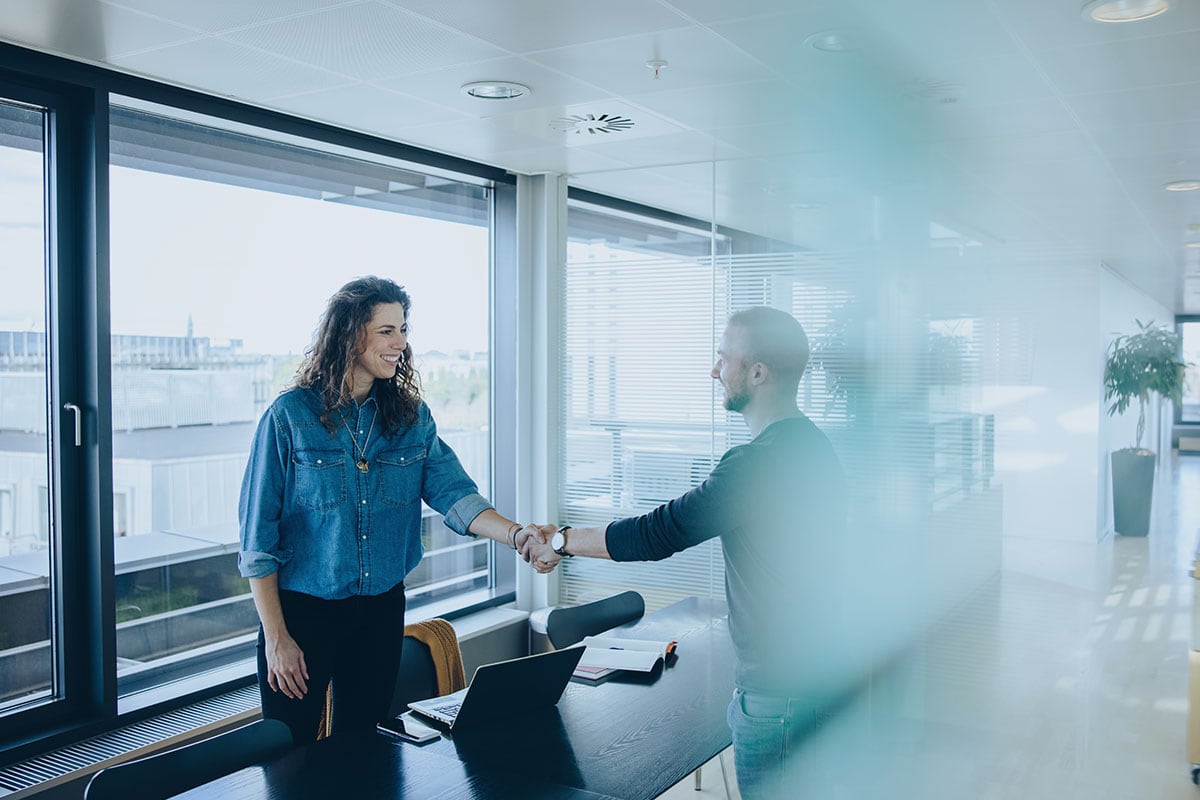 From apprentice to award-winning field marketer: a journey to career success
Unsure about what she wanted to pursue as her career, Vicki found herself scouring the internet looking for a sales position to launch her career. She stumbled upon Westcon-Comstor's apprenticeship programme, but the role advertised was focused on marketing. It wasn't exactly what she was looking for but after considering it, she thought it might be a great opportunity to flex her creative muscles. And so, Vicki's career began.
In recognition of National Apprenticeship Week in the UK, we had a chat with Vicki Zujewicz to find out about her experience of an apprenticeship with Westcon-Comstor, and how she went from newbie-apprentice to award-winning marketer.
What did your apprenticeship involve?
I've had the opportunity to do training on HTML, CSS and JavaScript, as well as CIW Internet Business Associate and Social Media Strategist certifications. Westcon's internal vendor product training such as 'Lunch & Learns' also gave me insight into different innovative technologies in Collaboration, Unified Communications and Cybersecurity.
These were great in influencing my content and confidence. I was brought into editing marcomms quite early on with some training and direction, then developed my own understanding and style over time to create from scratch. It's a varied role including graphic design, copywriting, event planning, and creating sales assets like playbooks, presentations, social media posts and landing pages.
What have you enjoyed most about your apprenticeship?
My team and the culture at Westcon.
"They brought me out of my shell and provided an encouraging environment for me to believe in my skills."
It gave me that extra push at a time when I was really struggling in my personal life and I found myself enjoying coming into work every day which not everyone can say, I'm very grateful for that. I've grown as a person since joining Westcon.
What made you choose this career path?
Having spoken to my now-manager during the interview process, I found that my creative skills were valued and expressed better through a marketing role than sales. Though I never considered myself a 'techy' person and was initially intimidated by our vendors' technologies, I found myself curious to learn and enjoyed the training. I'm finding the industry super interesting and always look forward to learning more. Next, I'm looking to do a diploma with the Chartered Institute of Marketing alongside work, just as my colleague has, to further my skills.
What's it like working for Westcon-Comstor?
Fun is the first word that springs to mind; everyone is always up for socialising and having a laugh.
"The management style works well in that you're unlikely to feel lost or unsupported."
You're always encouraged to reach out should you have questions or concerns and I've been made to feel comfortable doing so. The HR department is also lovely. It's nice to see events focused on health, mental wellbeing, and inclusivity in the workplace.
What's been your biggest highlight so far?
"In May 2021, I was awarded the European Marketing Award at Westcon-Comstor's FY22 Marketing Kick-off Event."
It's great to be trusted to create without guidance and getting positive feedback and acknowledgement for a job well done. It's also encouraging to know I'm at the point where I can be a fully functioning autonomous member of the team.
Kickstart your career with an apprenticeship at Westcon-Comstor
Learn new skills, gain international experience, and grow your career. Find out about our available apprentice positions at GK Apprenticeships or visit our careers page to find out more about our company culture.