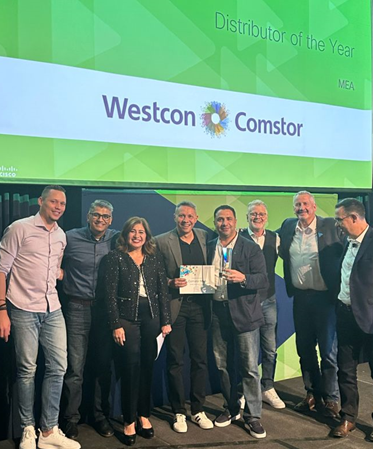 The awards cement Comstor's reputation as a top-performing Cisco value add distributor.
Between 1-3 November, Comstor, a 100% Cisco focused leading distributor, announced that it had received multiple Cisco® Partner Summit Awards at this year's annual partner conference:
The awards for Cisco Distributor Partner of the year 2022 were awarded to the following:
Asia Pacific, Japan, China region
Belgium
Germany
Middle East and Africa region
Netherlands
North Europe region 
These awards recognise Comstor's innovation, leadership and best practice as a Cisco business partner. 
Cisco Partner Summit Regional awards reflect the top-performing partners within specific technology markets. All award recipients are selected by a group of Cisco Global Partner Organization and regional and theater executives.
I am proud and honoured that we have been recognised by Cisco for all the hard work and expertise that we have put into our business. These awards are a testament to the support and enablement we deliver to our partners and validates our commitment to helping Cisco partners grow and drive their business during testing climates.