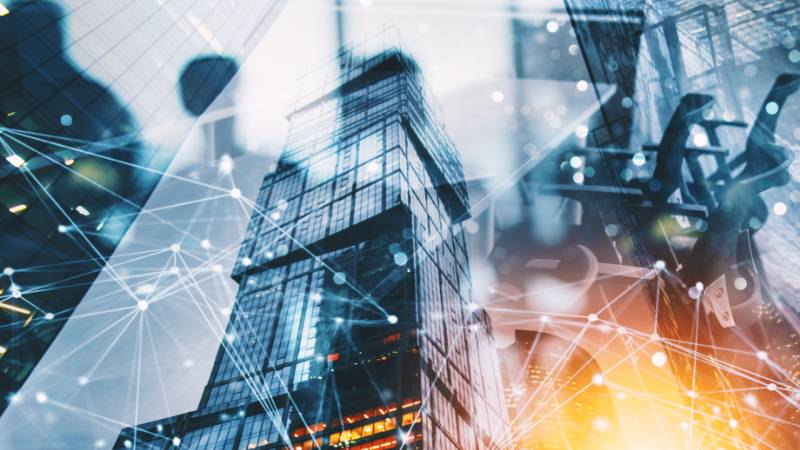 Westcon extends Nokia distribution agreement in EMEA as a Premier Distributor
Westcon-Comstor, a global technology provider and specialist distributor, is further expanding its sales partnership with Nokia, two years after the partnership's launch. Effective immediately, the value-added distributor (VAD) will market the Finnish manufacturer's solutions across strategic European markets and begin offering the entire network portfolio. Westcon will also be expanding their indirect reseller partner network, kicking off with a series of attractive services and promotions.
Successful launch of the private wireless partnership
Westcon and Nokia have been working together in Germany since 2021. Up until the present time, the partnership has focused exclusively on marketing the Nokia Digital Automation Cloud (DAC) private wireless and industrial digitalization platform solutions. After an extremely successful first year of cooperation, the decision was made at the beginning of 2023 to significantly expand the distribution agreement. In the coming months, the two partners will slowly extend their partnership throughout the EMEA region, starting with Belgium, the UK, Portugal, and Spain and sustainably grow their footprint in these regions.
At the same time, the product range will expand significantly. Westcon will market Nokia's entire network portfolio in addition to 4.9G/5G private wireless solutions. The Finnish manufacturer is one of the leading providers of sophisticated network and IP infrastructure solutions. The offering ranges from IP network components and optical network solutions to private optical enterprise networks and is particularly popular in critical vertical markets such as the energy, utilities, transport, and healthcare industries.
"We've struck a chord in Germany with Nokia DAC private wireless solutions. The technology scores in many wireless scenarios where WLAN is not an option. Therefore, it's very popular with both end-users and channel partners," explains Marianne Nickenig, Vice President Networking & Infrastructure EMEA at Westcon.
"We are very much looking forward to taking off in this exciting environment together in many more European countries, as well as to jointly set the course for sustainable further growth throughout the region."
"Nokia is not only a leader in the private wireless market and technology, but also excels as a provider of high-end, innovative enterprise network solutions," says René Klein, Executive Vice President at Westcon Europe. "We see enormous growth potential in many vertical markets and are very much looking forward to unlocking this for our channel partners. The decision to successively expand our cooperation with Nokia to the entire product portfolio was therefore easy for us."
"Nokia and Westcon have already joined forces in different parts of the globe, resulting in successful partnerships in the Middle East and in Asia Pacific. In Europe we've started our collaboration in 2021 in Germany whereby we've achieved and exceeded the ambitious goals we've set.," explains Koen Laisnez, Head of Global Distribution Sales at Nokia. "Expanding the partnership – both geographically and in terms of portfolio – hence is the logical next step, so we look forward to extending our relationship to the rest of Europe and to Africa."


Nokia has deployed mission-critical networks to more than 2,600 leading enterprise customers in the transport, energy, large enterprise, manufacturing, webscale and public sector segments around the globe. It has also extended its expertise to more than 595 large private wireless customers worldwide across an array of sectors and has been cited by numerous industry analysts as the leading provider of private wireless networking worldwide.
Partner acquisition with onboarding programs and incentives
As well as the expansion of the distribution agreement, Westcon is also working to expand the Nokia indirect reseller partner network. The VAD supports potential reseller partners with a broad range of value-added services, ranging from presales support to professional and technical services, to sales and technical training and also provides support in English.
Westcon has also launched a comprehensive Icebreaker Partner Onboarding Program that supports reseller partners by helping them get started quickly and successfully with Nokia marketing campaigns. With the accompanying Icebreaker Incentive, partners with particularly high turnover and growth can qualify for an exclusive trip to the Nokia headquarters in Espoo (Finland).
Readers can find out more about the cooperation between Westcon and Nokia at Nokia Icebreaker