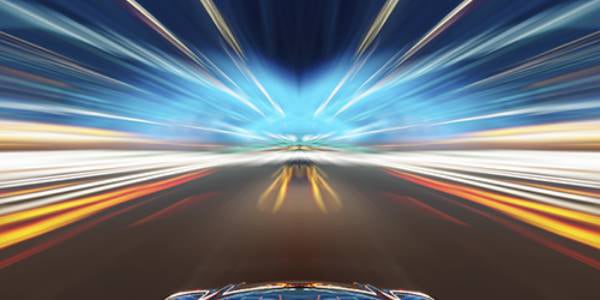 Westcon expands partnership with Juniper Networks further into EMEA
We're delighted to share that Westcon has expanded its partnership agreement with Juniper Networks, a leader in secure, AI-driven networks.
This expansion will see the partnership extend into Benelux, Italy, Malta, Greece and Cyprus, allowing customers in these countries to purchase Juniper's complete portfolio of solutions and services through the distributor. This builds on existing agreements in DACH, Iberia and Sub-Saharan Africa.
Juniper has a long-standing reputation as a constant innovator in the networking space, and is recognised for its commitment to powering connections and empowering change on a global scale. Juniper develops and delivers market-leading solutions that set the standard for enterprise contact, collaboration and communications.
Today, Juniper supports the world's 20 largest cloud providers, as well as some of the world's largest banks, technology companies, retailers and more.
Westcon is a strategic distribution partner for Juniper Networks, offering a portfolio of value-added services and technology insights, with industry and channel expertise on a global and local scale. These services are powered by the 'Juniper Expert Team', a dedicated group of in-house Juniper specialists who are fully focused and certified to support partners with Juniper deployments, wherever they are in the world.
Speaking on the announcement, René Klein, Senior Vice President, Westcon Europe commented, "Juniper Networks has developed some of the industry's most ground-breaking innovations in networking technology, which is testament to its reputation as an innovator and leader in the market. This expansion will take this trusted partnership to new heights as we deliver our signature value-added services to support Juniper and drive partner success in these new regions."
Speaking on the announcement, Marianne Nickenig, VP Networking & Infrastructure Westcon EMEA and Revenue Operations Westcon Europe, commented, "This expansion is a brilliant milestone for our relationship with Juniper. We've worked intensively over the last few years to grow our relationship – and now, it is one of our fastest growing segments. Our businesses are highly relevant to each other, as Juniper's world-class solutions provide us with the technologies that are much in demand from our partners. We are excited to continue working together in these additional areas, and we are looking forward to the great opportunities that this expansion will provide."
Bert Zeleken, Director Partner Sales, Juniper Networks, said, "Westcon's local expertise and value-added services created a compelling case to expand our partnership further into EMEA. Together, we can meet the significant market need for networking technologies and help enterprises in these countries transform their organisations and remain competitive. We look forward to seeing what we will achieve together with this expansion."  
Justin Scopaz, Vice President, Worldwide Distribution at Juniper Networks, said, "We are excited to grow our partnership with Westcon to deliver impactful customer experiences across more regions in EMEA. Delivering high-value solutions is what we do, and through our expanded partnership with Westcon, we can enable even more customers to compete by bringing winning innovation into their networks.