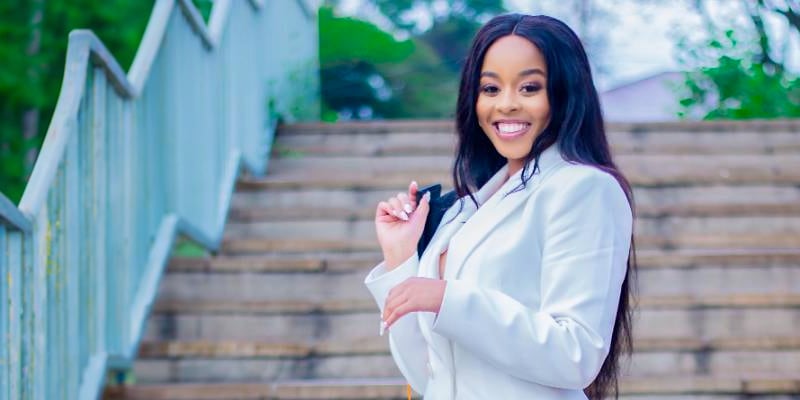 International Education Day: How our graduate programme helps students thrive
To celebrate this International Day of Education and to take stock of our interns and graduates' successes, we spoke to Nompumelelo ('Mpumi') Mahlangu, our Marketing and Communications Assistant, about her experience of Westcon-Comstor's graduate programme.
The United Nation's International Day of Education is a yearly event that highlights the importance of education in shaping a better world. This year's theme "to invest in people, prioritise education" demonstrates why education is key to accelerating the progress of all Sustainable Development Goals amid a global recession, growing inequalities, and the climate crisis. 
At Westcon-Comstor, we have an ambitious Responsible Business strategy that prioritises the education and development of our people, helping them do their best, be active and informed citizens, and navigate an ever-changing world. We're also committed to attracting and retaining new hires regardless of their background through early career development programmes.

Top of her class
Mpumi's journey started when she was studying towards her BCom Information Management degree at the University of Johannesburg. "Westcon-Comstor was looking for high-performing female students in IT. Since I was top of my class and had 11 distinctions in my field, the company chose me to receive a full bursary for my undergraduate and postgraduate studies.
Mpumi joined the Marketing Automation team, a key function within the company's global marketing department. While part of that team, she took part in a big data migration project. "We were responsible for organising and moving data across platforms, auditing existing data, and identifying errors and areas for improvement. We made sure everything was documented, from the strategies used to the exact migration processes put in place, including any fixes or adjustments made to data."
Quick career progression
Soon after, Mpumi moved into her current role of Marketing and Communications Assistant within the Communications team. There, she supports the planning and execution of global internal and external communications campaigns through a variety of channels.
"I like that the role's not stagnant. There's always room to grow within the role itself and in other departments. It's also very collaborative, as teamwork is a big part of our culture. I love seeing everyone's pieces of a project come together."
Flexibility for growth
Mpumi appreciates that the graduate programme was flexible and allowed her to broaden her experiences and skillsets within different departments. "I liked that I wasn't doing the same thing for too long. I was given the time and space to find myself, grow in different areas, and work with different people, which ultimately gave me a broader set of skills and opportunities".
Blending personal and professional values
While Mpumi continues to build her repertoire of marketing skills, she recognises that Westcon-Comstor's core values closely match her own. "Westcon-Comstor has a collaborative, relaxed company culture. We have fun, we laugh, and everyone is committed to excellence and doing their best – not only for the company, but for themselves and each other. It's a healthy, productive environment, and that's very important to me."
Mpumi's advice to new graduates
"I highly recommend Westcon-Comstor's graduate programme. The company is passionate about youth development and has a high rate of interns who receive permanent positions. Also, the people are amazing. They're always willing to help, they extend themselves beyond what's expected, and employees feel valued in all aspects."
Interested in learning more about Westcon-Comstor's culture?
To find out more visit our Careers page or follow us on LinkedIn for job opportunities.